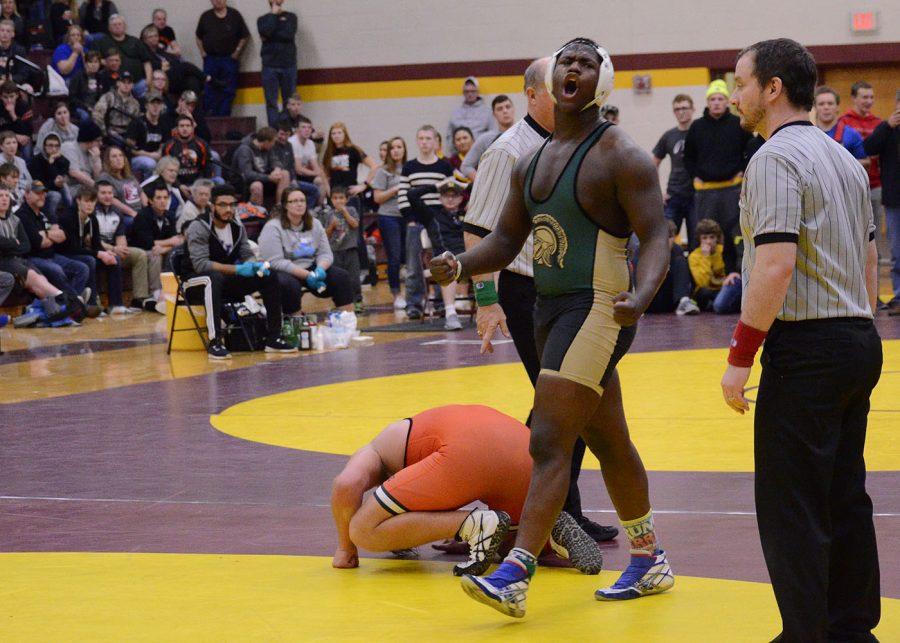 Guy Snow '18
West Side Story: How have you done so far this season?
GS: We haven't had the best season, but we've got a few individual guys that are good.
WSS: How have you improved from the beginning of the season or from last season?
GS: I've definitely improved from last season. Last season, I was a match over .500 [winning percentage]. Now I'm well over .500 and have qualified [for state].
WSS: Who was the most challenging competitor you've faced?
GS: I've had a few guys from different schools that's been a challenge to wrestle. Sam Gerst from Waterloo West.
WSS: Do you expect to face them again at state, and still be challenged?
GS: Yeah, I think I have some of them lined up in my bracket. Especially if I win a few at the beginning, then I'll have them again.
WSS: How are you preparing for state?
GS: Well, we work out. We come in here everyday. We just have to get in the right mindset, do different things. We're in pretty good shape it's just a mindset thing.
WSS: What's your style of wrestling?
GS: I'm more of an upper body guy, so I do throws. I do a lot foot sweeps and under hooks. That's usually what I go to.
WSS: What do you expect out of state?
GS: I feel confident that I'll go out there and win matches, and get things done.