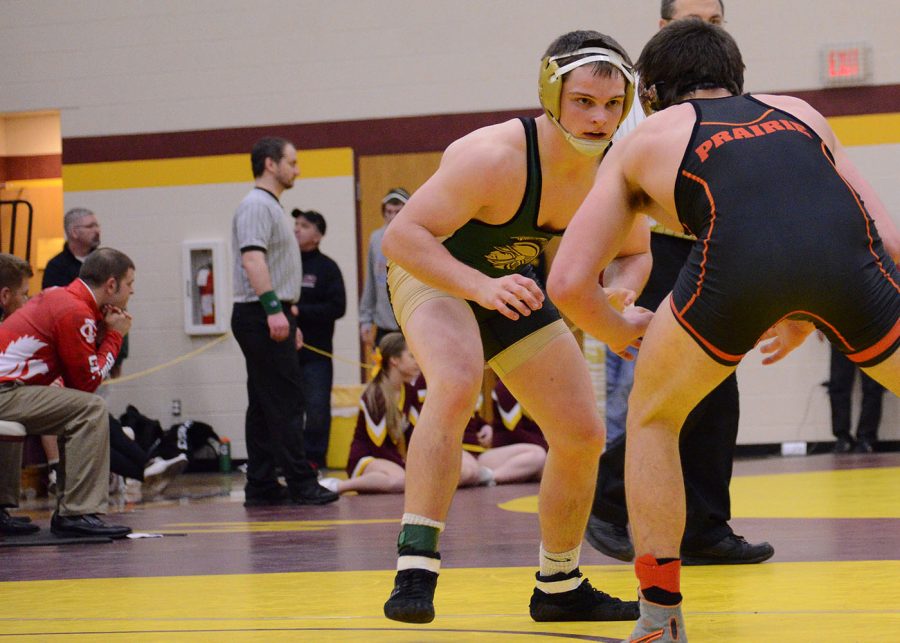 Carter Rohweder '17
West Side Story: How have you done so far this season?
CR: Pretty good, not bad.
WSS: How have you improved from the beginning of the season, or from last season?
CR: Definitely improved. Last year I was hurt, pretty much the entire season. So, yeah this year [I] get to wrestle.
WSS: Who was the most challenging competitor you've faced?
CR: I've wrestled pretty much everybody ranked at my weight. I mean wrestled the number one kid, the number two kid, all the way up and down.
WSS: Do you expect to face them again at state, and still be challenged?
CR: Yes, they're tough. Lots of tough matches.
WSS: How are you preparing for state?
CR: Drilling, wrestling with the best from my teammates. Some of the best in the state. So, I got the best competition in the room, the best competition out there, so it just correlates.
WSS: What's your favorite wrestling move?
CR: I like to score points when I can. I like to put matches away quickly. I don't like to just score points, I like to end matches as quickly as I can.
WSS: What do you expect out of state?
CR: Expect to win.
Donate to West Side Story