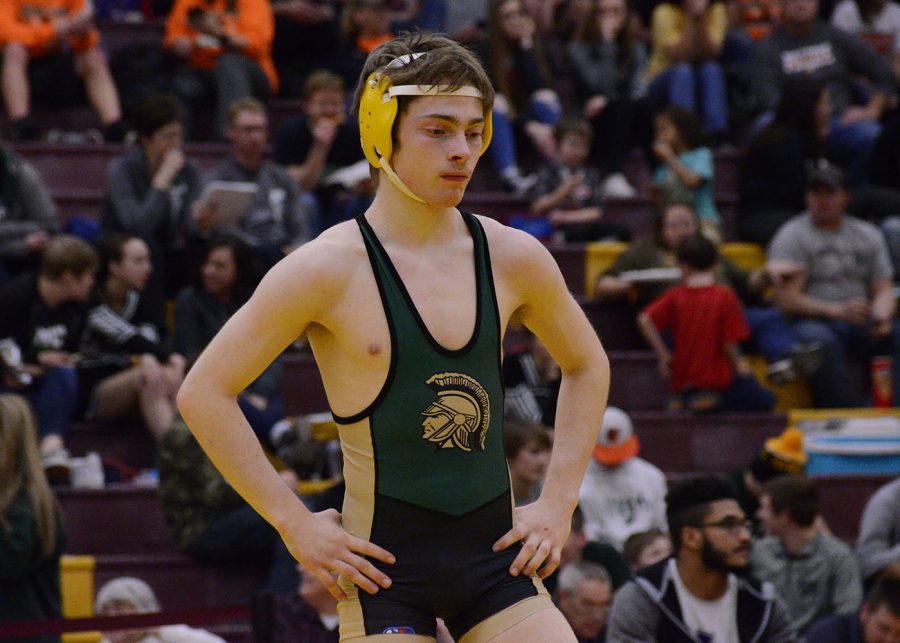 Hans von Rabenau '18
West Side Story: How have you done so far this season?
HR: I'd say I've done pretty well. I've done a lot better than last year, above 500 and only lost seven matches.
WSS: How have you improved from the beginning of the season, or from last season?
HR: I've improved quite a lot. Last season I had below 500 record and I still managed to make it to state. I have a lot more confidence in my abilities.
WSS: Who was the most challenging competitor you've faced?
HR: Most challenging competitor has probably Conrad Braswell from Prairie. He's the number three kid in the state. I just need to keep up with him, get my snap down, score points.
WSS: Do you expect to face them again at state, and still be challenged?
HR: Probably, I might face him at state. There's a possibility he's on the other side of the bracket. So, I don't know.
WSS: How are you preparing for state?
HR: Just wrestling in this room, keeping my weight down, and just keeping mentally prepared. Being confident in my own abilities, not overthinking what I can and can't do.
WSS: What's your style of wrestling?
HR: I'm very head on. I like to keep pushing forward. I get to inside tie and get my double leg or snap down.
WSS: What do you expect out of state?
HR: I expect to place. I expect to win matches. Just get the job done and see where I can go.
Donate to West Side Story