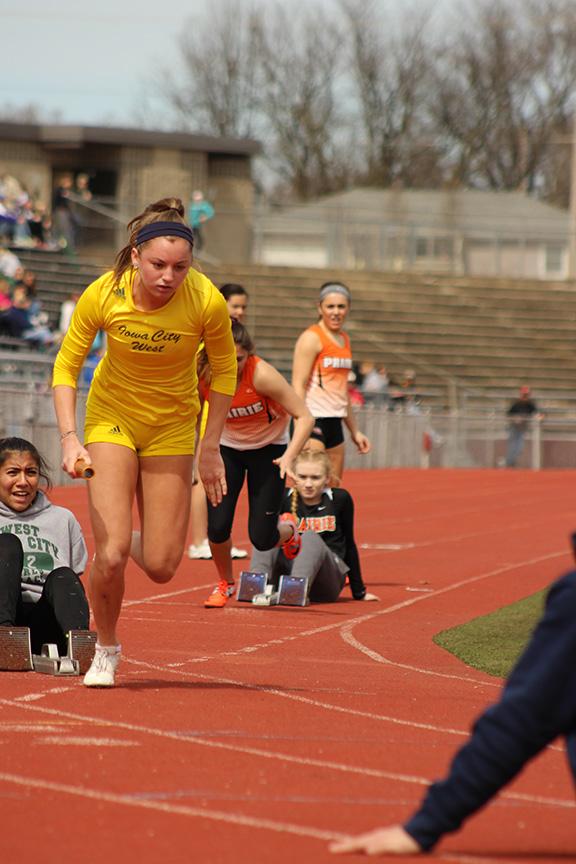 Micaela Gravelin '17
Events with personal records – 400 meters (1:00), 200 meters (25.52), high jump (4'11)
Favorite event – The 4×200 meters and distance medley relay are fun, but every event I'm in usually has something good about it, so it just depends.
Pump up song before meet- Anything by MIGOS or Young Thug.
Favorite food – Peanut butter
Favorite professional athlete – Allyson Felix
Goals for the season – To run 59 [in the] 400 meters and to be a state champion.
Donate to West Side Story