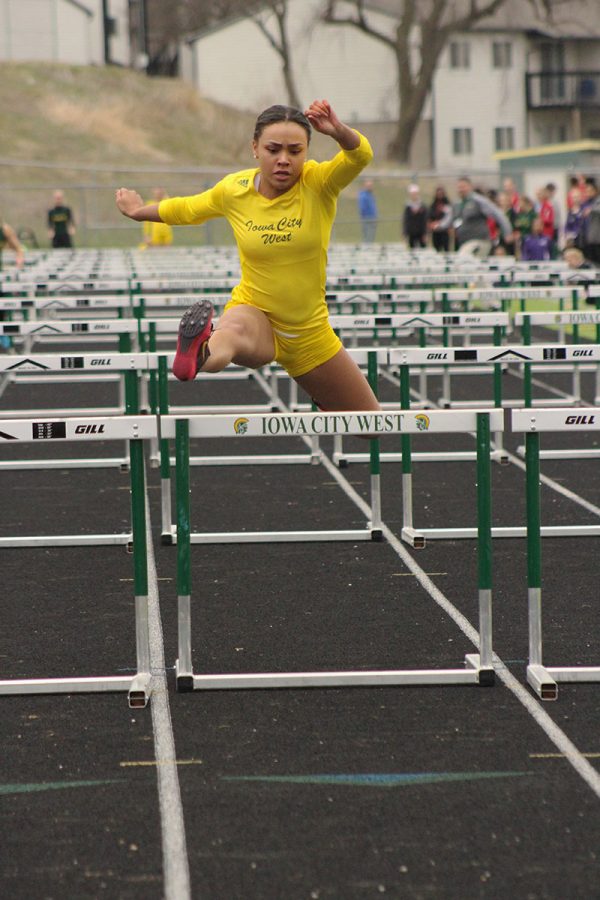 Kitra Bell '18
Events with personal records – Long jump (18'0), 100 meters (12.5), 200 meters (26.84), 400 meters (1:01), and 4×100, 4×200, 4×400, shuttle hurdle, distance and sprint medley.
Favorite event – My favorite event would be long jump, 100 meters, and 4×100.
Pump up song before meet – I'm obsessed with Drake's new album "More Life" and usually play the song "Portland" from the album before I run or jump.
Favorite food – Pasta
Favorite professional athlete – Allyson Felix
Goals for the season – My goals are to become a stronger runner, jumper and hurdler. I've already learned so much this early in the season and have improved a lot from last year, but I don't want to settle. I want to continue to [get personal records] in my events and become a better athlete. Also my goal is to win a state title for my team.
Donate to West Side Story