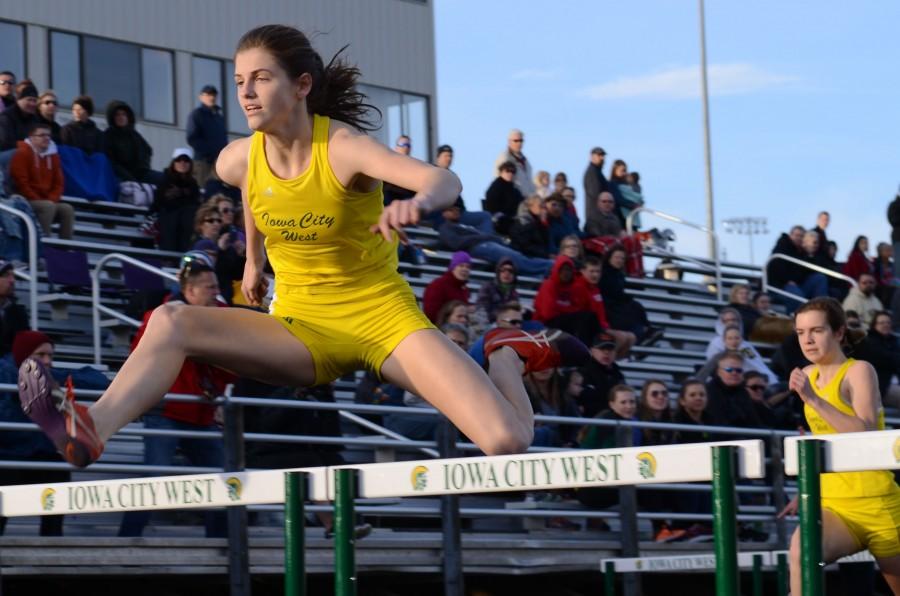 Valerie Welch '17
Events with personal records – 100 meter hurdles (14.55), 400 meter hurdles (1:02.77), shuttle hurdle relay (1:02.96), long jump (19'4), and 400 meters, 200 meters and 100 meters [which I run] on or off a relay.
Favorite event – I like long jump and 100 meter hurdles.
Pump up song before meet – I don't have a favorite song to listen to; probably whatever song I currently like a lot.
Favorite food – Cheese
Favorite professional athlete – I don't really have one.
Goals for the season – My goals are to get faster in all of my events and jump farther as well as win four state titles and four Drake [relays] titles.