Bookworm approved
At times, it can be difficult to search through the library for a new story to jump into. Here are book recommendations straight off the shelves of the bookworms themselves.
September 14, 2017
Bookworm | Noun |: A person unusually devoted to reading or study.
(According to Merriam-Webster.com)
Emma Gibson '20
Harry Potter and the Sorcerer's Stone by J.K. Rowling
"It's kind of the first series that got me into reading," Gibson reflects. She believes she has read the series a total of 17 times and every time she finds something new. Even though the movies tend to miss some details from the book, she thinks that both Rowling and the actors in the movies are inspirational.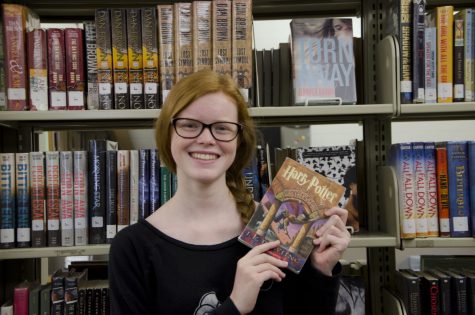 "
Now I'm going to bed before either of you come up with another idea to get us killed, or worse, expelled."
— Harry Potter and the Sorcerer's Stone, J.K. Rowling
Ava Ferrel '21
The Eragon Series by Christopher Paolini
Ferrel particularly enjoyed this story because it had characters she could relate to and it showed how people can survive a struggle.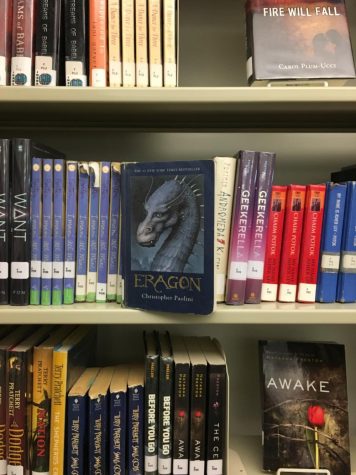 "
Keep in mind that many people have died for their beliefs; it's actually quite common. The real courage is in living and suffering for what you believe."
— Eragon, Christopher Paolini
Jack Reynolds '17
Divergent by Veronica Roth
"The series has a good appeal because [it] got me back into the world of fiction." Reynolds says that the series influenced him to dive into a different subject of reading and read more.
"
People tend to overestimate my character," I say quietly. "They think that because I'm small, or a girl, or a Stiff, I can't possibly be cruel. But they are wrong."
— Divergent, Veronica Roth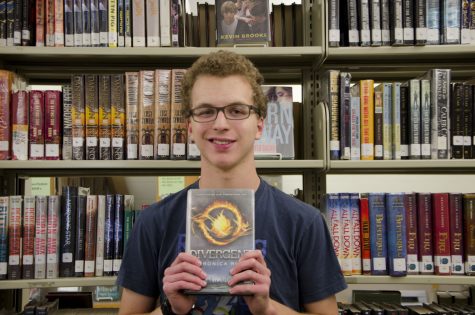 "
I never realized that courage was so terrifying."
— This is Where it Ends, Marieke Nijkamp
Lilian Montila '21
This is Where it Ends by Marieke Nijkamp
Each person in the story has their own perspective and it is a suspenseful read. "You can really relate to how [the characters] are feeling," says Montila.