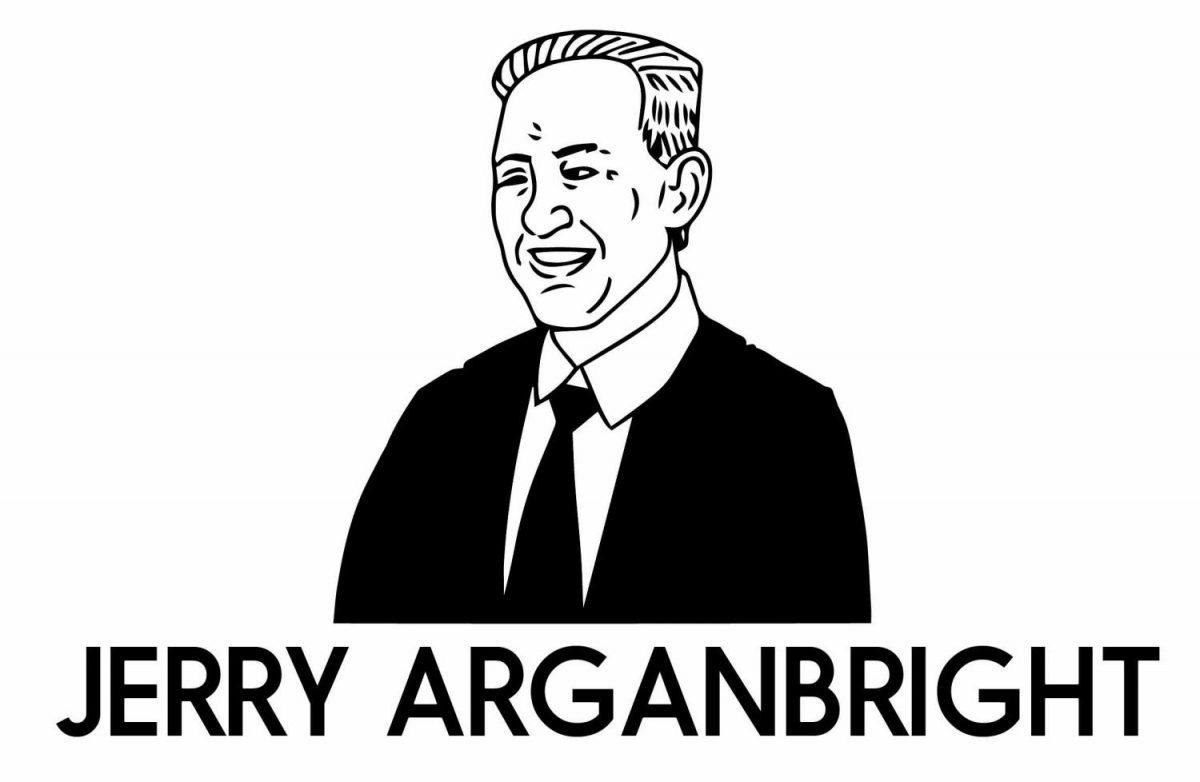 Jerry Arganbright
Of the dozens of perspectives we could use to analyze these last 50 years at West, the principal's point of view gives us a sneak peak into all aspects of life at our school. Our three kings - Ed Barker, Jerry Arganbright and Gregg Shoultz - share their experiences at West and their contributions to the school. Hear from Jerry Arganbright, principal at West from 1983 to 2015.
"
There are many schools who have mottos to reflect their school culture. The aspect of West High I was most proud of was the culture of excellence we created."
— Jerry Arganbright, former principal of West High
When Arganbright first came to Iowa City, he thought he'd stay here for three to five years. Thirty-one years later, on the road from Iowa City to Kansas City, Arganbright realized he couldn't be more wrong. Yet, his three decades at the school didn't come without its hardships.
"For several years, West High School was always perceived as the "second" high school in Iowa City. Our facilities at the time I joined West High were incomplete," Arganbright said. "It was regretful that many in our community including those in district administrative roles at that time perceived these building inadequacies as 'being ok.'"
Lack of athletic facilities meant that the softball team played at the University of Iowa's fields and that the "home" football games were played at Bates Field at City High school. Mike Parker, head coach of girls cross country and girls track, noted that the shoddy equipment played a part in the dismal athletic results in West High's early years.
"Now, the expectation for our freshman is getting to win a team state title. That wasn't the case 23 years ago," Parker said. "For our juniors, sophomores and freshman, it was our hope to win meets."
For the music programs, the lack of an auditorium meant that band concerts were held at the University of Iowa's Clapp Recital Hall, and orchestra and choir concerts were held in the Little Theatre, which has a maximum capacity of 250 people.
"The band had gotten big enough that we couldn't fit in the Little Theatre even my first year," said band director Rob Medd. "It was hard, you had to take pretty much a whole day to set up over there and make arrangements to go over to Clapp Recital Hall."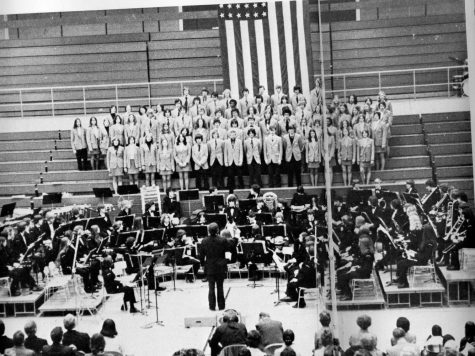 Recognizing the need for renovations, Arganbright, aided by parents of West students and some local businesses, pushed to have West's high school facilities completed. In 1995, West High's football field and auditorium first opened. Arganbright, who donated a great amount of personal time commitment and personal financial support to accomplish this task, saw the impact of the construction immediately. An intense growth in community support combined with the mentality of refusing to be second best created a sense of pride in the school.
"When they opened that stadium, it gave us a home," Medd said. "We opened up our auditorium and we had a home for our concerts."
For the athletic department, newer and better coaches contributed to this improvement in sporting facilities to create a better sports mentality at West High, which Parker thinks is the true key to West's athletic success in recent years.
"When you get the right coaches in play, you start to see success," Parker said. "The facilities, they played somewhat of a part, but it's the mentality. We just had coaches that convinced the athletes, 'You are capable of winning.'"
It's no coincidence that there was a marked difference in performance in both the music and the athletic departments following these renovations. Within three years of Parker's arrival at West High, the girls cross country team won the state title for the very first time; since then, the girls cross country team and track teams have gone on to win 10 more state titles. Likewise, the band program, which took only four students on average to the All-State music festival in the early '90s, transformed that number into 20 students just two years ago. As the school grows, renovations continue to be made. The track was renovated two times, along with the addition of Barker Field, a new soccer field, and other improvements to baseball, softball, football and tennis. The North and South Band Rooms were added in 2007 to accommodate the growing number of band students. Success seemed to accompany growth as well; as Arganbright sums up, "I think the rest is history when you look at all the wonderful accomplishments of our students and staff through those following years.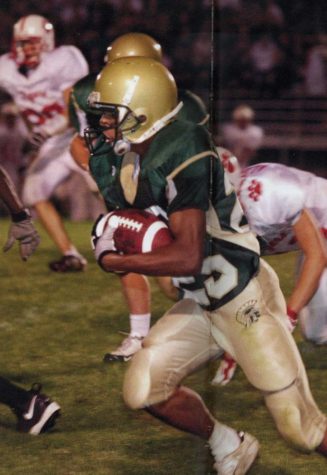 In addition to this, Arganbright hired roughly 80 of the 97 current teachers at West High. And through his years of great teachers, great staff and great students, greatness became part of the culture at West High. So in 1985, when West had a competition to develop its school motto, a committee of students, staff, and parents jointly decided to endorse, "Where Excellence is a Tradition."
"There are many schools who have mottos to reflect their school culture," Arganbright said. "The aspect of West High I was most proud of was the culture of excellence we created."
As someone who enjoyed building relationships with West students and as the West High faculty member to have worked here the longest, it was a difficult decision for Arganbright to leave West High.
"I loved working at West and it was very hard to leave. But today I enjoy following all the West High news and happenings from Kansas City where we enjoy our family, traveling, and trying to lower my golf handicap," Arganbright said. "While I won't be around for the celebration at the end of the next 50 years at West, it makes me smile when I think of someone walking into the auditorium and asking, 'Who was this Arganbright guy?'"
Arganbright, who was noted for his ability to hire great staff members, played a large role in the success at West today.
Donate to West Side Story