'Tis the season for sugary sweets
When it comes to festivities, most people have one thing on their mind: the next sweet treat they can munch on while starting to watch Elf for the third time that week. WSS has the perfect recipes to curb your holiday cravings. Check them out below.
December 18, 2017
The holiday season is celebrated distinctly by many. While some are happy solely because of the break from school and work, others celebrate holidays such as Hanukkah, Christmas, Kwanzaa and more. Although there are differences in how each individual celebrates, one thing always seems to ring true for all: food's ability to bring us closer together.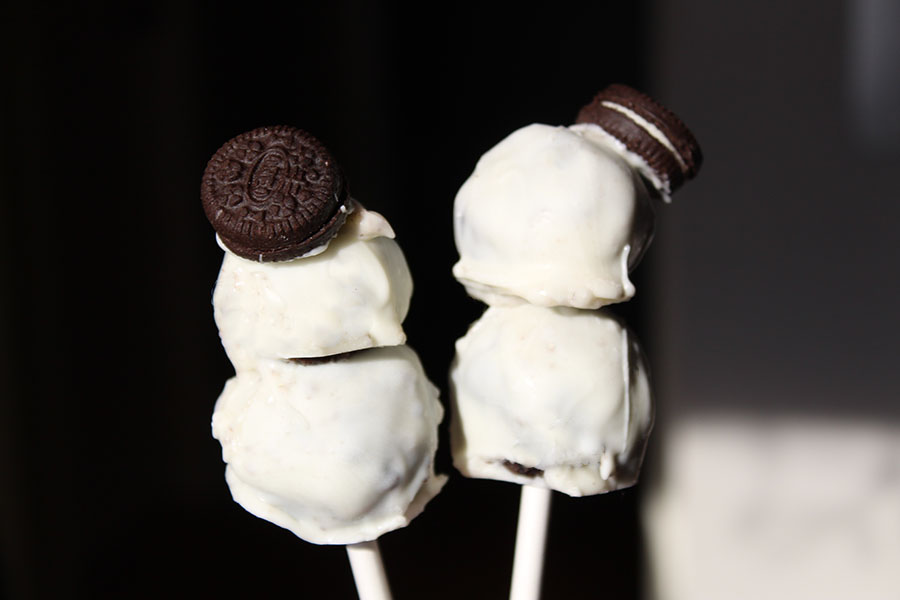 Snowman Cake Pops
Cake pops combine the richness of a cake and the experience of eating a mini treat on a stick. Our cake pops are made to look like snowmen, but it really is up to personal preference how to decorate your treat. The best part of this recipe is that there is no cooking involved whatsoever. You really don't have to be a chef to try this recipe out.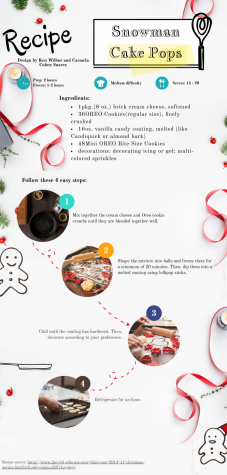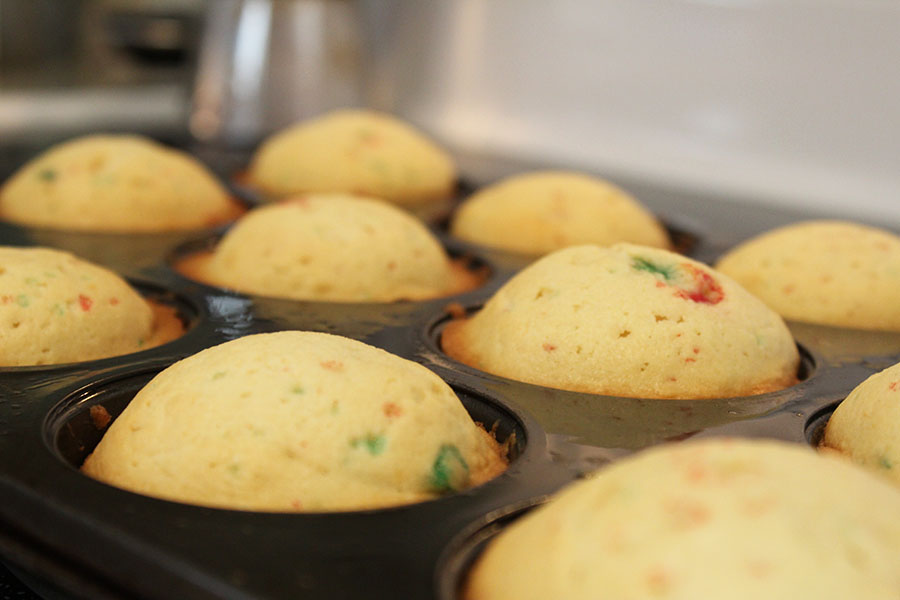 Hot Cocoa Muffins
Spread the festivity with these colorful, chocolate muffins. The mixture of creamy chocolate and vibrant candy melts truly makes these muffins ready for any occasion. We chose red and green candy melts to commemorate Christmas.