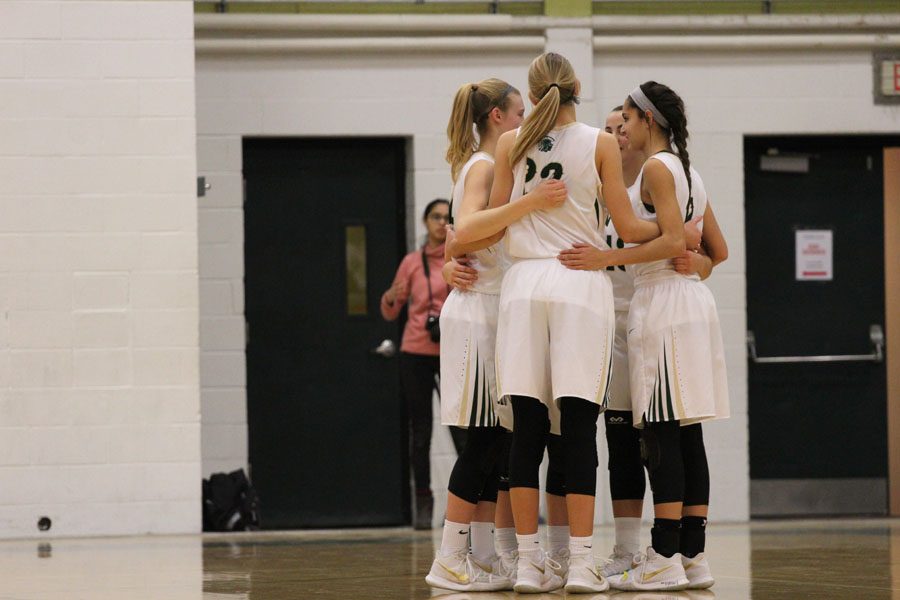 Girls fall to, boys defeat City
Basketball games were held at West High against cross-town rival City High yesterday, Jan. 23. The Women of Troy lost 79-70 while the boys won 80-47.
The night began with a tough match between two of the top-ranked girls teams in the state. No. 1 City took the first few points of the game but senior starters Rachael Saunders '18 and Logan Cook '18 helped No. 3 West bounce back quickly. Cailyn Morgan '19 picked up another two points seconds before the end of the second quarter to leave the game tied at 32 going into halftime.
"We talked about how … we need to go into the half with just as much energy as we left with. It's time to show people who we really are," Lauren Zacharias '19 said.
However, City came back from the half to immediately go on an 11-0 run that put them ahead.
"We had some breakdowns in the first and third [quarters] that we need to fix. Luckily we are a really talented team that is going to work to fix things as we get ready for state," Audrey Koch '19 said.
Even though the game did not end with the planned result, Zacharias still thought the team played well.
"Overall I thought we executed the game really well [and] went out there showing that even if we are the underdog we can come to play and play hard," she said. "We played as a team and had fun while doing it so I think that's why we were so successful."
On the boys side, No. 1 West consistently saw themselves ahead by double City's score on their way to winning their 80th straight home game. This game broke the state record for the number of consecutive home wins that the Trojans had recently tied.
"I thought it went well for our team, our defense really got our offense going so I was happy with that," Patrick McCaffery '19 said. "We got in passing lanes and pressured the ball hard so we got lots of steals that led to easy baskets."
The girls will next be playing at home against No. 2 Cedar Falls. The theme for the game will be tie-dye and it will feature a Best Buddies halftime performance. Additionally, the first 100 students there will receive a free Pancheros burrito card.
On Saturday, Jan. 27, both the girls and boys teams will be traveling to Illinois. The girls will be versing Illinois No. 1 Montini Catholic at Bradley University while the boys will be playing Bishop Miege in at Quincy High School.
Donate to West Side Story