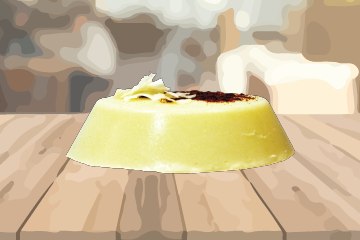 Tembleque (Three Kings' Day)
Two cultures. One holiday. Kiara Malloy-Salgado '21 has had an upbringing allowing her to celebrate a single holiday in two different countries.
Having lived in France for a short period but also possessing a deep Puerto Rican family history, Malloy-Salgado says that each country was special in its observance of Three Kings' Day. The holiday's celebration resembles the gift-giving aspect of Christmas as it commemorates the Three Wise Men visiting and giving gifts to Jesus Christ.
"In France, it's much more low key, … and then in Puerto Rico, it's like you get every corner of the family together," Malloy-Salgado said.
Malloy-Salgado claims her mother's tembleque is her favorite and describes it as "coconut kind of jello-ey thing that you put some cinnamon on the top."
For Malloy-Salgado, the holiday holds cultural and familiar importance.
"Honestly, it's just like my connection back to Puerto Rico," Malloy-Salgado said.