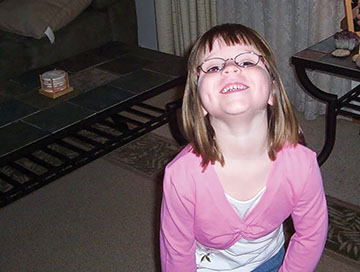 Lawful good
Freshman Maddi,
You think you have everything figured out, but little do you know you have a lot in store for your next four years. It's going to be an experience, to say the least.
Being late on the first day of freshman year when your bus almost doesn't show up is terrible in the moment, but it's a funny memory to look back on. Very symbolic, honestly.
You're going to get a B in a class. I know. But it's going to happen and you'll realize that as long as you're trying your best, that's all you can do. Also it (mostly) won't kill you.
Try practicing mindfulness! A friend will introduce meditations to you senior year and you'll wish you'd had them sooner.
Joining newspaper = best decision of high school!
Politics will become your life, embrace it.
I know you're shy, but speak up!
You don't have to take ALL the AP/honors classes that exist. Taking classes that genuinely interest you will make the work much more meaningful.
There will be some very rough times. Talk to someone. It gets better.
Coffee. Coffee. Coffee.
Everything relates back to AP Euro. Everything.
Friendships will change and it's most important to have a few friends that you can rely on. I know you think your current friends will be your best friends throughout high school but people drift apart, and that's okay! You'll make some absolutely amazing friends with whom you'll be absolutely inseparable.
It's important to take a mental health break once in a while. Seriously.
Don't spend so much time worrying about what you can't change, focus on what you can!
It's going to be a chaotic four years at West High, but try to cherish every second of it.
You've got it, girl.
<3 Senior Maddi
Donate to West Side Story