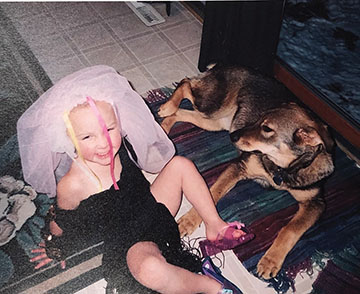 S/O
Hello, welcome to my senior column. This will not be like other senior columns where people talk about how much they've "grown" and became a "better person" in high school. This will be a petty column where I do some shoutouts. Some will be sarcastic, some genuine, so buckle up, kids.
Ahem… shoutout to my mom, dad, sister, dog Lily, three cats — Hugo, Cosette and Eve — and my tortoise, Tortey, for being super cool people/ animals and supporting me in my endeavors, including every sport you could think of.
Shoutout to Theatre West for being my home away from home and helping me find so many of my friends. Shoutout to set for being the best crew ever. Shoutout to all the fake friends (good thing we're not friends anymore).
Shoutout to the football players for vandalizing my car sophomore year, and shoutout to the administration and the coaching staff for doing nothing (a letter and Febreze doesn't count). You really didn't take them out of one game. Shoutout to Westflix for entertaining me during football games.
Shoutout to Vines, you make me laugh and let me quote every single thing. Shoutout to my Europe gang who kept me sane when we thought there was a ghost in our hotel. Shoutout to the custodians for being awesome and picking up the trash of all the dumba**es who are unable to throw their stuff away. Shoutout to my work and the kids there because they are awesome. Shoutout to Dance Marathon for making me feel whole. Shoutout to La Croix and my #sparklebesties for drinking it with me. Shoutout to my Chacos for being amazing, even though you gave blisters that one time (Jesus, Christo, Bob). Shoutout to all the amazing teachers who helped me (If I talked to you in your class, I liked you). Finally, shoutout to WSSpaper for letting me be a photographer and do social media for them.
Peace Snakes.
Donate to West Side Story