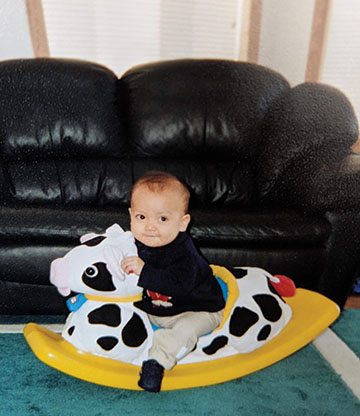 The 20/20 experience
Iowa City has always been home to me. It has been a place filled with memories: my family, my memories and my avid love for Hawkeye sports. These memories will always be cherished forever, but my experiences inside the brick walls of West High have given me perfect vision.
Freshman year. I was afraid new people, afraid of embarrassment. In challenging my fears, I found a new identity, willingly participating in cross country and show choir. I even found my passion for STEM by competing in Nashville for TSA TEAMS. New friends, new memories, I was excited for year two.
Sophomore year. The idea of challenge never left my brain as I loaded my schedule and became more involved in activities. I met unique challenge in Mr. Boylan's English 10 Honors — I began to understand my inherent weaknesses, helping me conquer future endeavours. In addition, the essence of music became the forefront of my attention, an introduction to All-State and playing the drumset.
Junior year. With hard classes and extracurriculars, I felt a void hindering my high school experience. I reluctantly joined journalism, jazz band, robotics and Student Senate to disassociate this empty feeling. It was a challenge to adjust to my additional commitments, but the initial challenge prepared me for the last stretch.
Senior year. This was the end of my journey. My last opportunities began shriveling away. This didn't dissuade me, however, as I committed every last second to improving and enjoying this school. From university math classes to Bloomberg, this was it. I've seen it all — the 20/20 experience.
So take advantage of every opportunity and open yourself to the world. You might just be able to see 20/20, too.
Donate to West Side Story