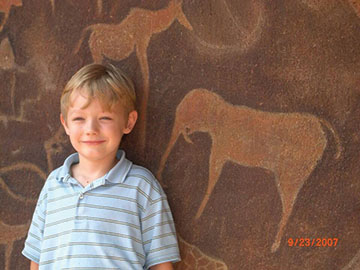 Chaotic neutral
One time I drove to Des Moines just for an order of McNuggets. To be fair, it started with me and a friend just driving around. After driving around Cedar Rapids for an hour or so, we decided to see how far we could make it that night. The McNuggets were average, but the story is always a fun one to tell. The single greatest advice I can give in this senior column is to always live with the goal of getting a good story.
When you go through life not necessarily having a clear desired end result for everything you do, you can live free. Whether it's show choir, cross country, track or anything else, I've learned to just go into it hoping for a fun time and some good memories to look back on. As a result, I've gotten some of the coolest experiences I could've dreamed of in the process, because I was never stressed about how things would turn out, only having fun. Moreover, I learned that every story has a happy ending, and if it's not happy, it's not the end.
With that being said, my stories would not be nearly as good without some key contributing characters. Sean, you've shown me what it means to care. Jake, you taught me how to be level headed. Austen, you remind me not to take life too seriously. Thomas, you keep me rational and always know how to approach a situation. Maddi, you keep me functional. Sophie, you keep me sane. Ian, you keep me always laughing. Ken, you made me realize what being a big brother is like. Anjali, you keep me realistic. Jessica, you light up my life in every way. Lucy, here's your shoutout.
Donate to West Side Story