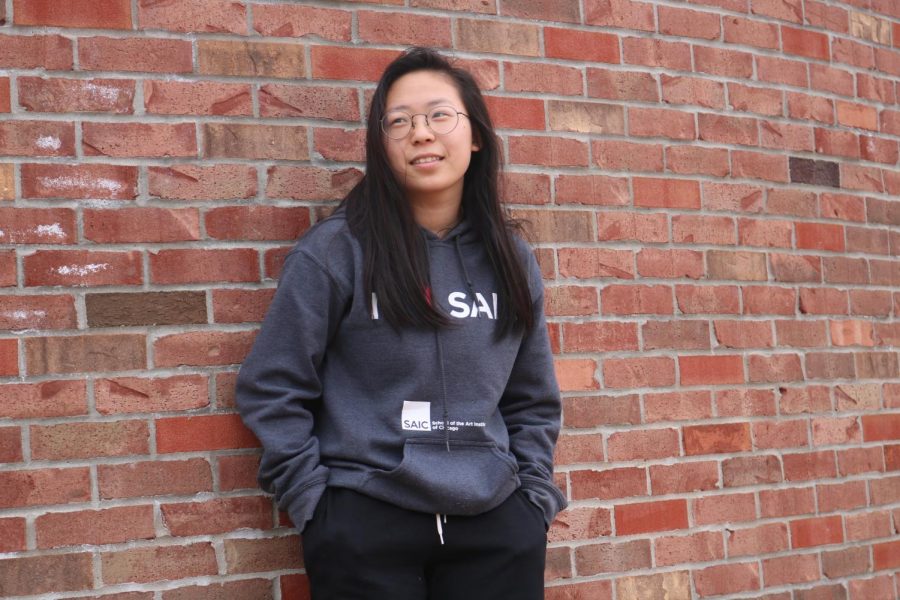 Michelle Kim '20
Today Michelle Kim '20 is an out and proud gay woman, but she went many years without knowing the community she is a part of existed.
"My cultural background was the main reason for not being exposed to gay people. Me growing up Korean was a big factor because my parents socially [were] really conservative. They aren't anymore, but they were really conservative and thought that kids didn't need to know about gay people."
Kim had downloaded a chatting app and, while talking online, she met people who identified as gay or transgender. She learned more about LGBTQ+ culture and, during the summer after seventh grade, she realized she fit into that community. At the time she identified as bisexual but in her sophomore year, she realized she was gay.
The first people she shared her sexual identity with were her online friends. Then midway through eighth grade, she decided to come out to her parents, starting with her mother.
"She said, 'I'm worried about you'," said Kim, recalling the conversation. "And 'This world is really rough for people who are gay and I don't want you to experience that'. Which is understandable, but for me at the time, it was like, 'She hates me, she doesn't accept me for who I am.'"
About a week later she came out to her father and he didn't speak to her for a few days.
Today Kim feels accepted by her family, but it was a painful process to reach their current dynamic. She says that after coming out she said hurtful things to her mom, calling her homophobic and saying she didn't accept her. After time though, her mother became more tolerant.
"
I think for people who are coming out, just surround yourself with people that do accept you and love you."
— Michelle Kim '20
"She did slowly grow to the fact that I'm not going to change and she just has to accept it," said Kim.
Kim spoke less with her father, but she gained ground by discussing facts about the community.
"I would bring up important history points of LGBT history, like gay marriage got legalized, I would talk about that with my dad. And he would grow more fond and wanting to talk about that kind of stuff," Kim said.
Kim believed recently kids have been coming out younger than before and she wants them to know that it can be a difficult process to be accepted by family members, but surrounding themselves with support while they are going through that is important.
"They will have to come around sometimes, because you are their kid and they do love you. Maybe for some people, it's not the same situation, but for most, I feel like it is and it just takes a lot of time. And a bit of pushing, maybe," Kim said. "But I think instead of dwelling on the fact that your parents haven't accepted you yet, I think for people who are coming out, just surround yourself with people that do accept you and love you."
Donate to West Side Story