Far away
April 23, 2020
Before COVID-19 hit Iowa City, there were outbreaks all over the world. The virus started in Wuhan, China, where residents were quarantined for 76 days. Mr. Jia* lives in Wuhan, and took careful precautions throughout the quarantine. He is choosing to remain anonymous due to concerns about making statements to the media that might be screened by China's government.
The most difficult aspect of being stuck inside for Jia was the effect it had on his personal life. Jia's grandchildren go to West High, and because of the quarantine, he can't visit them, nor any of his other friends or relatives.
"Before the quarantine we had more outdoor activities, such as meeting and chatting with our neighbors and colleagues, going shopping, doing some physical exercises and hiking," Jia said. "All the above in our daily life cannot be conducted after the quarantine. We have to stay at home nearly all day long."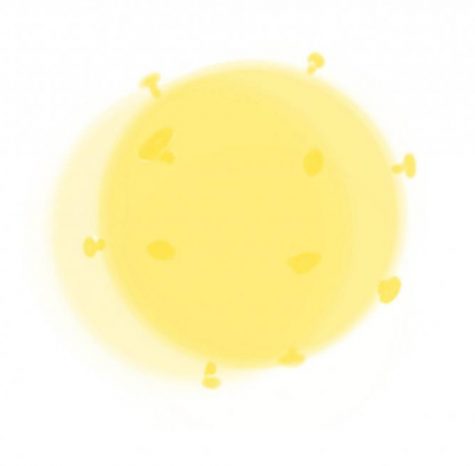 Although the disease originated in China, other countries such as France have been hit hard in recent months as the pandemic spread.
Kat Hagan '19 graduated early last year to complete a Rotary Youth Exchange in France. She is currently staying with her third and final host family in the small rural town of Bourganeuf.
The novel coronavirus disrupted the final months of her stay. After a Rotary-organized parent meeting, Hagan decided it would be safest for her to remain in France, avoiding airports and public transportation.
The country began its quarantine on March 13, and the country is completely shut down until at least May 11.
"Before this whole coronavirus thing, my exchange was going pretty great. I got to learn a new language, I got to meet a lot of new people, eat new foods and be introduced to a completely new culture," Hagan said. "I was having a great time, but it's hard now to stay inside all the time."
For French residents to leave the house, they must have an official document listing the reason they are outside. Without this, they face a 100 euro fine. Hagan is thankful to go on walks, one of the few acceptable reasons to go outside.
"When I arrived in France, it was really hard. I went through culture shock and it was weird to be seperated from my family at 17 years old … When the coronavirus started, it kind of brought that feeling back for me," Hagan said. "It's made me stressed, it's made me homesick. It's given me some anxiety just about being away from home during a situation like this."
Because the virus was spreading fast, on April 15, her Rotary district made the decision to send all exchange students home.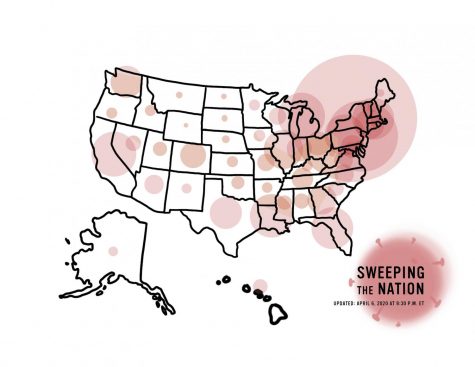 On the other side of the equator, Paige Albright '23 was also stuck inside. Albright and her family traveled to Peru for spring break. While on their trip, they were informed about quarantine measures being put into place: if they didn't leave the country in 24 hours, Albright and her family would be quarantined in Peru for at least 15 days.
"When we were trying to … fly out, we were like, 'We could fly to Chile, or Panama,' because that's where we came in," said Albright. "But Panama had closed their borders. Chile closed their borders. Ecuador [at the time had] just closed their borders."
In the mad rush for a place to stay, Albright was lucky to have had a hotel room.
"There [were] still around 100-200 people stuck in the airport because they closed everything down at midnight [the day before]. They weren't able to get a taxi or hotel room to leave," Albright said.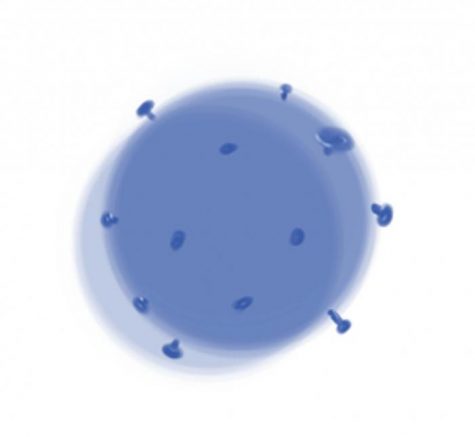 Despite the health risk, travelers had nowhere else to go. Approximately a week after the quarantine was enacted, those stuck at the airport were bussed to nearby hotels. Once the quarantine was over, Paige and her family were able to make it back to Iowa City.
For Hagan and Albright, the virus and restrictions have caused an unprecedented amount of stress. The pandemic led to the cancellation of many activities Hagan was looking forward to such as a Rotary conference, a two week bus trip and her parents' visit at the end of May.
"The end of every exchange is usually the best part," Hagan said. "It's when your language skills are the best so you get closer to people because you can communicate more… For me, it's just been kind of a bummer that this is happening now."
*A source in this story has been given an alias as they chose to remain anonymous.