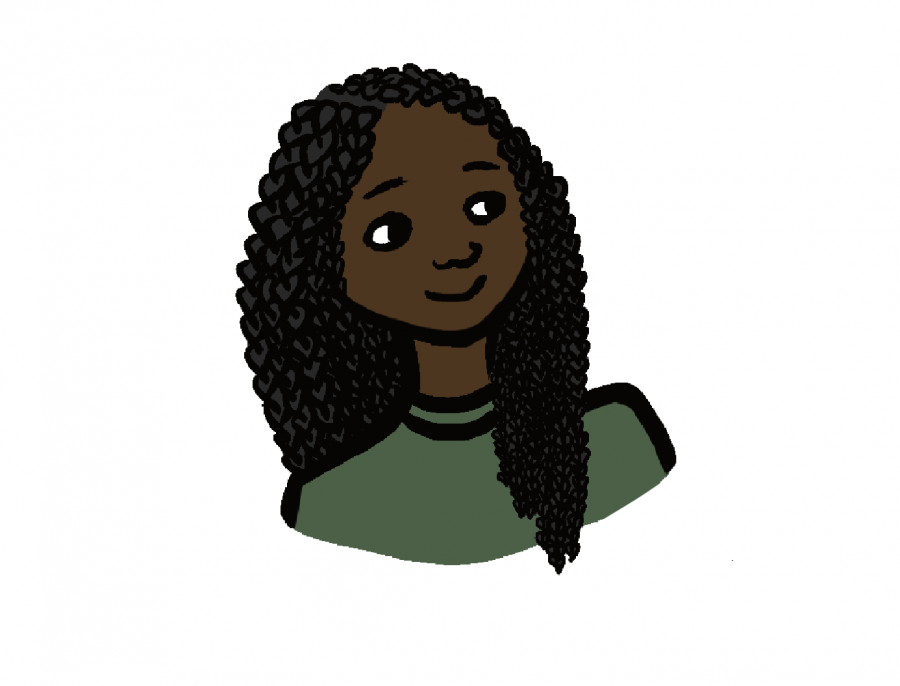 Mami Selemani '20
When the opportunity arose to fight for change, former West student Mami Selemani '20 decided to get involved. Because Selemani was unable to attend protests when she was younger, she has made it a priority to partake in the recent rallies. 
"I feel like it's a really important issue. The protests are not just protesting against police brutality but protesting against racism and a bunch of different sectors within the United States, so I feel like that's really important and one of the reasons why I got into protests," Selemani said. 
The rallies have initiated eye opening conversations and have gotten people to share personal stories. Selemani appreciates just how many people have come out to the protests and inspire determination, courage and joy. 
"One thing that really meant a lot to me was when we were walking back from our protest route …  the cars that were around me were playing music. Me and my friends started dancing and just vibing to the music and so was everybody else around me," Selemani said. "It was just such a great moment, and I felt joy for the first time in a while. Later when we arrived at the Pentacrest one of the speakers was talking about how Black joy is resistance and that really resonated with me. Even in the face of oppression joy is needed."
"
Just because something hasn't happened to you, doesn't mean that it isn't happening."
— Mami Selemani '20
Selmani has had some instances in which she was judged based on the color of her skin, even with her closest friends. One moment she remembers this happening is when she lost a twenty dollar bill and her friend said she was unintelligent and careless because she was Black. 
"Where did that even come from? I just didn't understand. Why would she say that in an argument? That shouldn't be something on your mind," Selemani said. "Obviously we couldn't be friends anymore."
Though there has been a recent surge in protesting for the Black Lives Matter movement, Selemani acknowledges that it might die down, but she encourages everyone to keep fighting. She believes that this movement is much bigger than any one individual. 
"I hope that people learn it's okay to be uncomfortable and that we need to have uncomfortable conversations. Also other people [need to] learn that just because something hasn't happened to you, doesn't mean that it isn't happening." Selemani said. "This isn't done here, we still have to defend Black lives every single day. You have to be anti-racist every single day. I think we just have to keep having this conversation with people."