Pre-existing pandemic
October 18, 2020
Systemic racism refers to the structures in society that place many people of color at a disadvantage in various aspects of life. According to USA Today, effects are shown through "success indicators," including unemployment rates, income and education. COVID-19 has exacerbated the systemic inequalities that the Black population already faces which leaves them especially vulnerable to the pandemic. 
According to the CDC, COVID-19 hospitalization and infection rates are significantly higher for Black Americans than their white counterparts, at 2.6 and 4.7 times, respectively.
"We already knew that African Americans fare worse in terms of the number of health outcomes," said Jessica Paige, University of Iowa Sociology and African American Studies Professor. "But now, in addition to that … countless faces of African Americans have passed away, and it's like taking these health disparities and enhancing them and making them visible for everybody."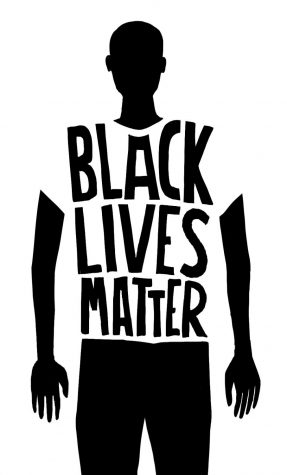 Because COVID-19 has also left millions unemployed, countless individuals are forced to decide between paying this month's rent or putting food on the table. It has been difficult for many to stay afloat, but marginalized communities have been hit the hardest by these economic effects. 
"I think all these things, these moments of unrest, are never about one thing, and they never arise suddenly," Paige said. "This has been happening, and I think the pain has been so significant from the pandemic that it's just making people even more frustrated, frightened and in some cases, desperate."  
According to the U.S. Bureau of Labor Statistics, the national unemployment rate in August was 8.4% but was significantly higher for Black Americans at 13%. Similarly, the median net worth of a Black household is $17,700 compared to $171,000 for white families, as reported by The Guardian. These economic factors can already be limiting, but Paige feels the pandemic has only heightened their influence. 
"There are people who have lost multiple family members, who are not working, who don't know how they are going to pay their rent," Paige said. "Then you add in the police brutality piece [and] you have this visual once again of the ways in which the United States has abused and killed Black people."
Due to these disparities, Angie Jordan, the director of the South District Neighborhood Association, is working to promote equity within the area. She is facilitating multiple programs, one being the "Neighborhood Nest" which aims to provide childcare and a safe learning environment for children of working parents.  
"
I think all these things, these moments of unrest, are never about one thing, and they never arise suddenly"
— Jessica Paige, University of Sociology and African American Studies Professor.
"The intent is to serve directly [to] the folks who don't have child care and supervision," Jordan said. 
Other programs include voter drives, affordable housing initiatives and most recently, a forum to empower Black female business owners in the area.
Tasha Lard, a member of this group, is now the owner of JD's Beauty Supply. According to Lard, the process of opening up her business was strenuous as multiple instances of racial profiling made it difficult for her to obtain a lease. 
"I thought once I had funding, I had my money in order, I had vendors all lined up that everything else would be easy," Lard said. "The problem came when [I had] to find the actual location."
Once the lease was lined up at the first location Lard found, all she had to do was sign it. However, once she saw the terms of agreement in writing, she ultimately decided against signing the lease. 
"
At that point I knew they had stereotyped me."
— Tasha Lard, Owner of JD's Beauty Supply
"[It] was so stereotypical that I was just like 'Oh my god.' I literally cried because it said … you can't do any advertising. You cannot play loud music in the [store]. You can't have people standing around," Lard said. "At that point I knew they had stereotyped me." 
Lard continued the search for a location, this time settling upon a property that had been vacant for over a year. She called the realtor, and after multiple disregarded phone calls, she decided to leave him a voicemail. 
"Once I left a voicemail, you can tell that I'm an African American woman, and he did not call me back," Lard said. "It didn't feel right, so I had a couple of my white friends call, and he called them back. He had the conversation on what they wanted the space to be, how much they wanted to lease it for, everything. He even called them back multiple times, but to this day, he has not yet called me back, not once."
After numerous similar encounters, Lard eventually found and opened her store at 1067 Highway 6 E. in the South District. She aims for the business to be a service for people of color in the area. 
"I got tired of having to go all the way to another state just to get those simple supplies for our hair because everybody's hair texture is different," Lard said. "So me opening in the middle of a pandemic—in the middle of Black Lives Matter—it was something that was needed for the community as a whole."