Revolutionary reshares
October 18, 2020
 With over seven months of online interaction, it is no surprise that social media has become a powerful vessel for advocacy in the pandemic era. Generation Z has revolutionized activism in the digital world; informative posts regarding racial disparities, protest organizations, ways to help and more flood the feeds of many. 
Himani Laroia '23 recently became a strong advocate for the BLM movement and other social justice issues on Instagram. She was first inspired to utilize social media when she read an article about diverse ways to demonstrate support. She often reposts infographics and news posts regarding current events.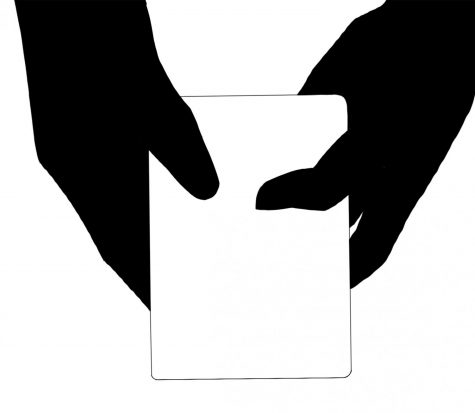 "I realized I cannot be a bystander of the problems I personally think are wrong," Laroia said. "I must take action because I have resources at my fingertips to constantly educate myself." 
Due to his increased usage of social media during the pandemic, Edberg also found that it has become a vital platform to spread and share information. 
"I think a lot of people just go on social media so that they don't actually have to educate themselves and read the news, but if I can pepper a little stuff in there, I think including this aspect in daily life makes it more likely to reach people who wouldn't go out of their way to find it," Edberg said.
However, this hasn't always been the case. In recent years, social media has garnered immense popularity as a platform for sharing widespread news about global issues. 
"People become their own news outlets [and] their own reporters. So, things that previously might not have gotten a lot of coverage, not only get coverage now, but they get instant coverage," Paige said. "It's difficult for police or for other government figures just to say something didn't happen or to create an alternate narrative. I think that's really impacted people because there's a place now to express concerns and to circulate information about ongoing inequalities." 
Instagram accounts such as @blackaticcsd have also played a role in the movement by anonymously shedding light on the experiences of students of color in the district. They aim to create a space for students to share their stories in hope of exposing issues they feel the school needs to solve.
"
I realized I cannot be a bystander of the problems I personally think are wrong"
Nadeen Mohammed '21 believes the account is necessary as it draws attention to students' experiences without exposing their identity. 
"I think it's a good way for students to tell their story without feeling uncomfortable because I can tell you the truth … I have talked to some teachers that have treated me differently … but they didn't do anything about it," Mohammed said. 
According to Laroia, another reason to use the internet to advocate for BLM is because of the pandemic. She feels that since it is important for people to be social distancing, using social media is the safest way to spread awareness.
"I want to make sure people are safe, which is why online is a great outlet. You don't have to physically go there and risk yourself [or] risk others at home. You can show your protest online," Laroia said.
Although a National Bureau of Economic Research study suggests there is no evidence the protests have led to a spike in COVID-19 cases, many still see it as a cause for concern.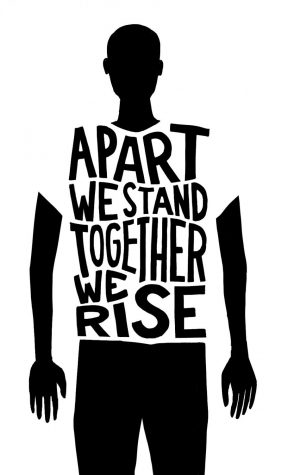 Vicki Carrica '23 believes the protests are important to the movement and relatively safe, as long as people take proper measures to minimize the virus' spread.
 "If large groups of people aren't wearing masks and are close together, however, it's very likely that COVID-19 could get out of control and kill many more people," Carrica said. 
As mentioned in the New York Times, BLM protesters have worn masks at higher rates than those at anti-lockdown protests. Additionally, a group of professionals from around the country see systemic racism as a public health issue.
These health experts signed a letter that wrote, "Black people suffer from dramatic health disparities in life expectancy, maternal and infant mortality, chronic medical conditions, and outcomes from acute illnesses like myocardial infarction and sepsis. Biological determinants are insufficient to explain these disparities."