Change in the community
October 18, 2020
The push for change has not gone unnoticed in Iowa City, with both the Iowa City City Council and ICCSD School Board making efforts to address the concerns of the public. At West, Interim Principal Mitch Gross believes that teachers must be actively anti-racist to be hired. To ensure that this is made a priority, he added the question "What does being an anti-racist mean to you?" on the job application forms. 
"Black students matter, because when we look at the data, that hasn't always been the case," Gross said. "That's a goal for all of us in education to make sure that those data points change and improve." 
Psychology teacher Amira Nash is working with an organization called Black Lives Matter at School-Iowa which strives to implement Black Student Unions districtwide. Nash is specifically organizing a BSU at West in order to create a community she wishes she had in high school. 
"As a Black person in Iowa, you are almost always a minority in the majority of spaces you're in," Nash said. "I hope [BSU] is a safe space for us to learn more about our history together, to educate each other, to build community and to discuss our experiences … I hope it's a space that promotes scholarship and self-esteem among our Black students and that it provides opportunities for our students to see positive representations of themselves."
"
As a Black person in Iowa, you are almost always a minority in the majority of spaces you're in"
— Amira Nash, Psychology teacher and BSU Advisor
When Nash conducted the first BSU meeting on Sept. 15, over 20 students attended the virtual conference. According to Nash, they all brought a multitude of ideas and knew what they wanted BSU to be. 
Mohammed, a member of the organization, said her friends complained to the administration last year about the lack of African American history curriculum at West. This, coupled with the BLM movement's resurgence, inspired them to join the club. 
"West doesn't teach a lot about African American history. It does teach about the struggles, but it doesn't include successes," Mohammed said. "After BLM happened, we wanted to come all together and learn more about our history." 
This year, Nash will also launch the first ethnic studies class at West. The trimester elective will touch on a plethora of subjects ranging from identity, intersectionality and culture to privilege, oppression and empowerment. 
"There are so many students that have been asking for this class and that want the opportunity for an in-depth exploration of contemporary cultural diversity," Nash said. "Ethnic studies is the history of us, and all students deserve to see themselves reflected in the curriculum."
At the district level, the school board is working to create initiatives that address equity problems and make schools more culturally aware. 
Laura Gray is the director of diversity and cultural responsiveness at the district. This year, she manages the Cultural Proficiency Team which consists of 35 teachers. The group's goal is to converse about topics such as implicit bias and privilege as well as strengthen skills like culturally responsive teaching. Her goal is to expand these trainings districtwide with the help of the teachers who have received instruction.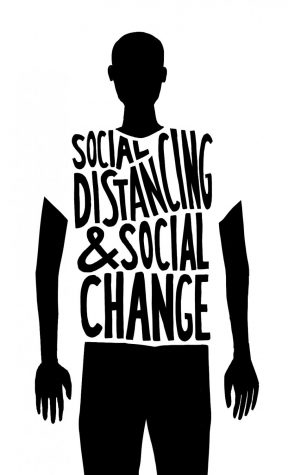 "Culturally responsive teaching is more than just about the social understanding of race and race relations," Gray said. "It [also] takes [into account] what educators are doing academically. What are your actions? What's the action happening within your curriculum?" 
For Gray, the pandemic has magnified the issues in educational gaps for marginalized students not only through academic knowledge but also in support and contact. She emphasizes that emotional guidance and inclusivity should be at the forefront of people's minds.
"[These disparities] already existed. We know that historically we've missed educating certain types of students," Gray said. "We don't have time to waste."  
School board member J.P. Claussen says that the group is working on the IFR's demands, which include focusing all of their professional development efforts on cultural responsiveness, entirely reworking the student discipline handbook, hiring teachers and administrators of color and implementing an antiracist curriculum. According to Claussen, the three-year curriculum review process usually happens once every seven years. However, they are changing that process starting with social studies in hopes of having it done in a year. 
"We've already identified some curriculum we want to use, including the book 'Stamped.' What we learned is that even though we have a great curriculum [in the works], all of our teachers aren't ready to teach it," Claussen said. "We've done some things in the past that were more harm done than good because it was presented in a way that was insensitive or offensive. We know we have to move quickly on this, but we also don't want to move so quickly that we do more harm than good." 
The IFR is also concerned about the use of police in addressing conflicts at school. 
"We don't want cops escalating situations like that. You might get charged with something, you might get taken out of school," Lusala said. "A lot of BIPOC students are scared of law enforcement … We have counselors for a reason, they are trained for these situations." 
"
We know we have to move quickly on this, but we also don't want to move so quickly that we do more harm than good."
— J.P. Claussen, ICCSD School Board member
Mariam Keita '22 has seen these very moments with police officers throughout her time at West, and she agrees that they are unnecessary. 
"When you have cops come in to break up student fights, it also has the tendency to say that those students are violent. Cops usually go through background training, and their training isn't for kids … it's for criminals and murderers," Keita said. "Instead of giving the students help, you bring in a cop … it's just not acceptable." 
Keita mentioned that on-duty police officers who get involved in student arguments are also required to carry guns while in school. Keita believes this instills fear in students which only causes more harm. 
"Either the student is going to overreact because they're scared of the police officer, or the police officer is going to overreact because they're scared of the student," Keita said. "They should just have correctional officers if anything gets serious. The most dangerous thing they should have is a taser or pepper spray." 
Claussen believes that principals should only call officers when a firearm is involved.
"We want the police involved if there's real physical danger and safety issues. What we need to work on as a district … is messaging to our principals that that should be the only time," Claussen said. "[Most of the time] things don't need to escalate to something like calling the police." 
Additionally, the Iowa City City Council passed a 17-point resolution that addresses topics from affordable housing to police reform. John Thomas, the District C representative on the council, advocates for restructuring the police department towards community-oriented policing. He mentioned that whether it's homelessness or people with mental health problems, the city has defaulted to using the police in the past. 
"[Police] aren't mental health professionals," Thomas said. "If you have a person on the street experiencing some mental state which is causing disruption … is a police officer really the best person?
Though police compliance and the recent initiatives are a step forward on both a local and national scale, Mohamed believes the fight is far from over. In spite of the journey ahead, she says the increase in racial discourse is a step in the right direction.
"A lot of people's eyes are starting to open, and they're starting to see what is going on, what the problem is, and they're starting to take action," Mohamed said. "We're also educating them as well on how they can take action. I feel like that's one of the biggest changes that I saw. People are asking, 'What can I do?', [and] I think that's very important."