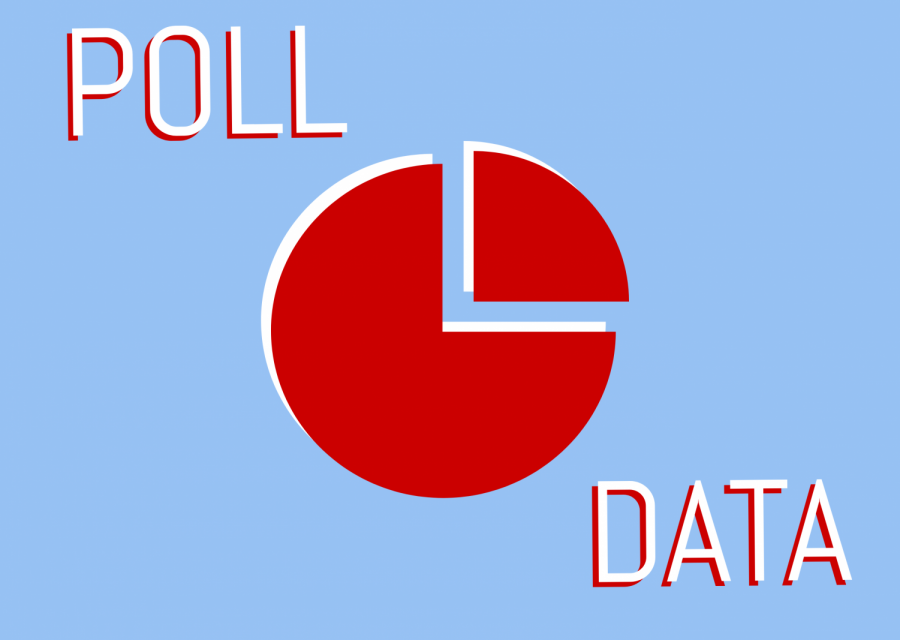 A look at the data
November 2, 2020
As evinced by the 2016 presidential race, poll data isn't always indicative of election results. That being said, looking at the numbers can provide a picture of which candidates are leading in different parts of the country, and how the Electoral College may play out. 
Nationally, poll averages show former Vice President Joe Biden as leading the popular vote and the electoral college. 
According to FiveThirtyEight's Nov. 2 polling averages, Biden is favored to win the popular vote by 9.4 percentage points. FiveThirtyEight's election forecast also predicts Biden winning in the Electoral College with an estimated 319 votes.
Comparatively, Real Clear Politics' polling average shows Biden ahead by 7.2 percentage points. Looking more specifically at the Electoral College, the Financial Times shows Biden winning 252 electoral votes and President Donald Trump winning 125, using polling data from Real Clear Politics.
The race in Iowa is predicted to be much closer. A Nov. 2 Public Policy Poll shows Joe Biden ahead by just one point. Comparatively, an Oct. 31 poll from the Des Moines Register and Mediacom shows Donald Trump leading by seven points.
In the 2016 presidential race, Trump won against Hillary Clinton by 9.4 percentage points, with 32 counties swinging from democratic to republican. Prior to 2016, Iowa had swung democratic for six out of seven elections between 1992 and 2012. If Joe Biden were to win Iowa this year, he would return Iowa to its former pattern of voting primarily blue.
Similar to statewide polls, Trump came out on top in the Iowa Youth Straw Poll, with 52.8 percent of votes versus Biden's 34.1 percent. Musical artist and 2020 presidential candidate Kanye West walked away with a notable 9 percent of youth votes.