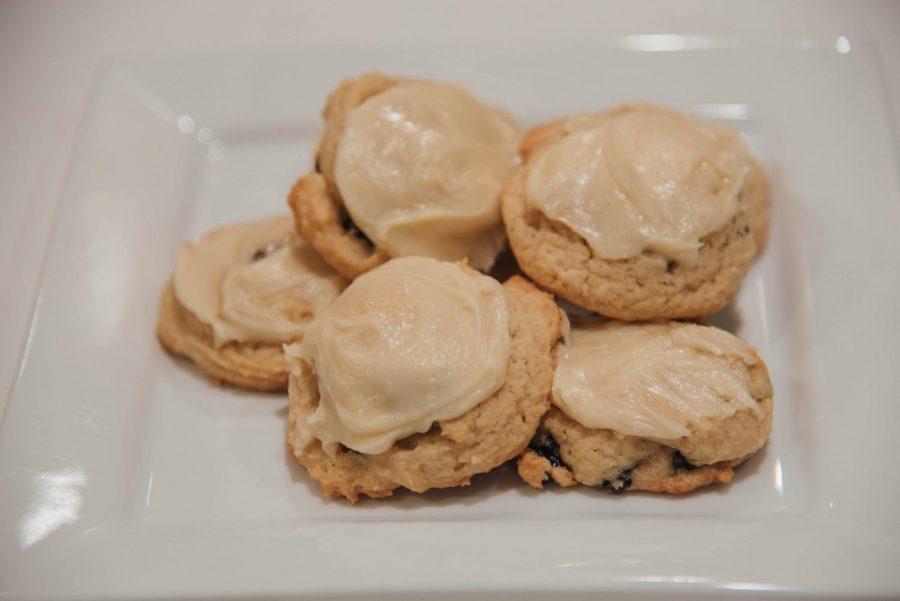 Frosted cranberry drop cookies
These tasty cookies are perfect for the holiday season. Both yummy and gorgeous, they are sure to be a hit.
Yields about 5 dozen cookies
INGREDIENTS:
1/2 cup butter, softened
1 cup sugar
3/4 cup packed brown sugar
1/4 cup whole milk
1 large egg
2 tablespoons orange juice
3 cups all-purpose flour
1 teaspoon baking powder
1/2 teaspoon salt
1/4 teaspoon baking soda
2 ½ cups chopped fresh or frozen cranberries
1 cup chopped walnuts (optional)
FROSTING:
1/3 cup butter
2 cups confectioners' sugar
1 ½ teaspoons vanilla extract
2 to 4 tablespoons hot water
•
In a bowl, cream together the butter and sugar. Add milk, egg and orange juice and mix well. Separately, combine the flour, baking powder, salt and baking soda; add to the creamed mixture and mix well. Stir in the cranberries and nuts. Scoop dough onto greased baking sheets 2 inches apart. Bake at 350 F until golden brown, about 12 to 15 minutes. Cool before frosting.
To make the frosting, heat the butter in a saucepan over low heat until golden brown, about 5 minutes. Cool for 2 minutes before transferring to a small bowl. Add sugar and vanilla. Beat in the water, 1 tablespoon at a time, until frosting reaches desired consistency. Frost the cookies and enjoy!