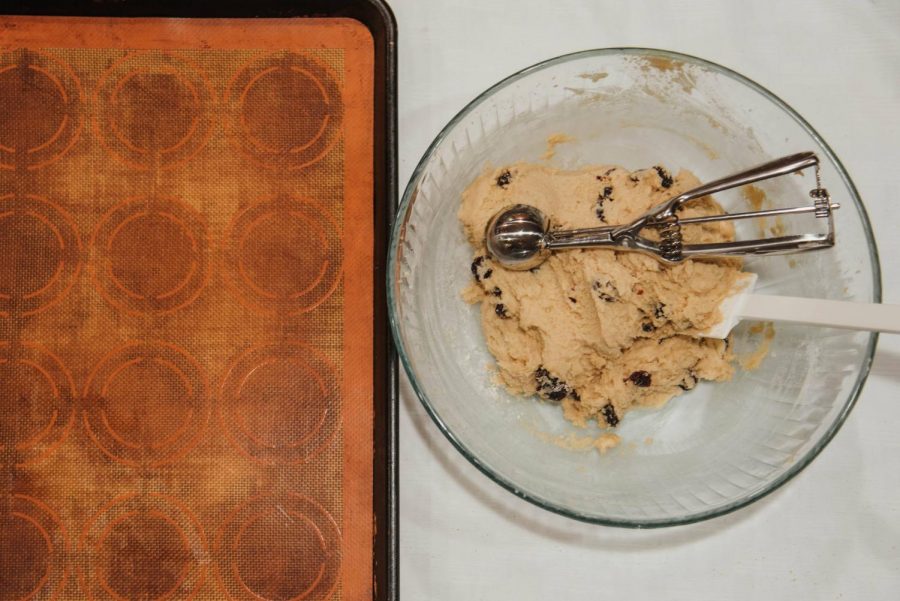 Chocolate chip apple cookies
You can never go wrong with a classic chocolate chip cookie. This delicious recipe adds apple and cinnamon to spice it up (no pun intended) and makes for the perfect fall cookie.
Yields about 2 ½ dozen cookies
INGREDIENTS:
1/3 cup margarine
3/4 cup sugar
1 egg
1 cup all-purpose flour
1/2 cup whole wheat flour
1/2 teaspoon baking soda
1/2 teaspoon cinnamon
1 cup apple, peeled, cored and grated
1/2 cup quick-cooking rolled oats
3/4 cup semi-sweet chocolate chips
•
In a large bowl, cream the margarine and sugar before beating in the egg. In a separate bowl, mix the flour, baking soda and cinnamon. Stir the flour mixture into the creamed mixture. Add the apples, chocolate chips and oats, stirring everything together. Scoop balls of dough onto the cookie sheet. Bake at 350 F for 12 to 15 minutes and serve!