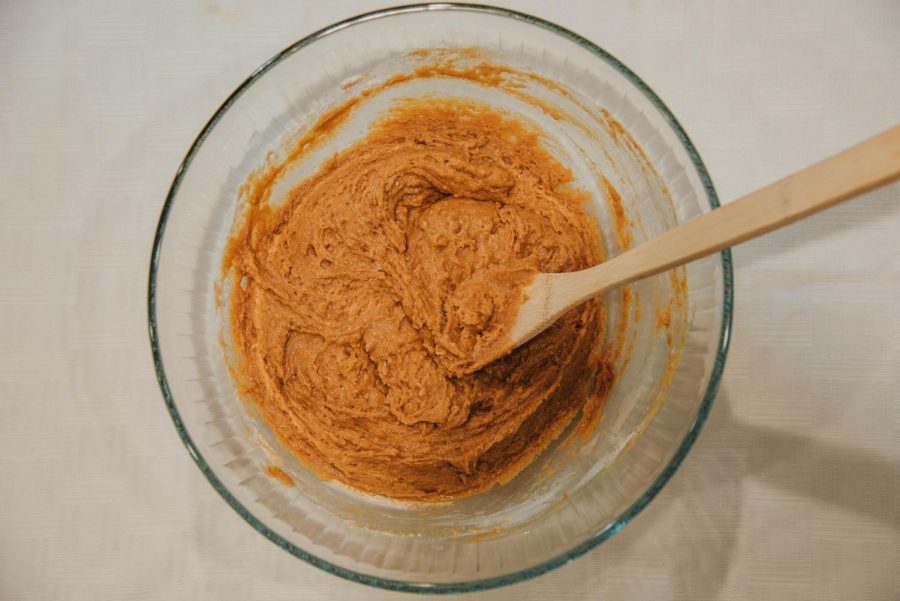 Pumpkin muffins (vegan)
Fall is the perfect time for pumpkin-flavored everything. Here's a delicious vegan muffin recipe.
Yields about 10 muffins
INGREDIENTS:
1/3 cup melted coconut oil
1/2 cup maple syrup
2 flax eggs (2 tablespoon ground flax mixed with 4 tablespoons of warm water, let sit for 10 minutes until gel-like)
2 tablespoon pumpkin purée
1/4 cup almond milk
1 1/2 teaspoons pumpkin pie spice
1 teaspoons baking soda
1 teaspoons vanilla extract
1/2 teaspoons salt
1 3/4 cup whole wheat flour
•
Start by making the flax eggs. Mix the flax eggs with the coconut oil and maple syrup. Add in the pumpkin purée, almond milk, pumpkin pie spice, baking soda, vanilla and salt. Mix everything until combined. Add in the flour and fold until just mixed. Divide into greased muffin tins and bake at 325 F for 20 minutes. Let sit for 20 minutes before handling. Add a topping glaze if you choose. One option is to make a glaze made of cashew yogurt, maple syrup and pumpkin pie spice.
Modified version of @cookieandkate's (Instagram) pumpkin bread.