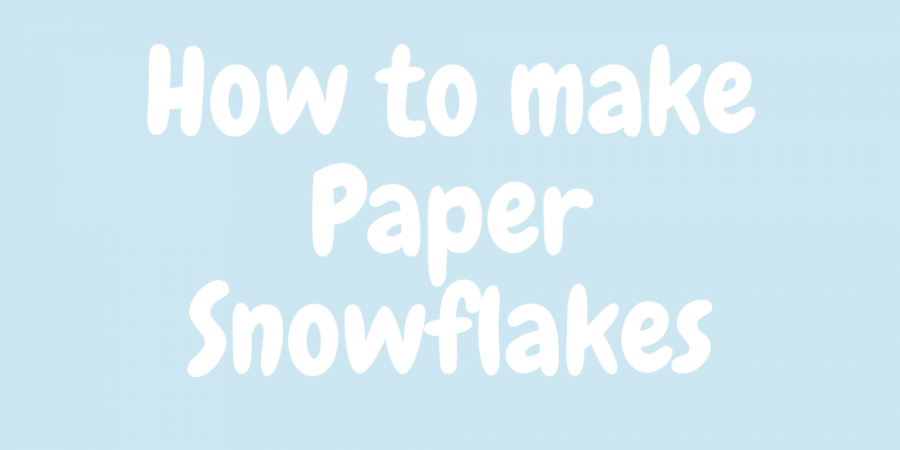 How to make paper snowflakes
Get crafty this winter. Make some paper snowflakes to bring yourself back to those elementary school winter break parties we all loved so much. All you need is some scissors and a piece of paper.
Step 1: Begin with a square piece of paper If you have a standard 8-by-11 piece, then you can cut it to make a square by folding one corner down to make an isosceles triangle and trimming off the excess paper.
Step 2: Fold the paper in half diagonally to make a triangle.
Step 3: Fold this triangle in half again.
Step 4: Fold one third of the triangle. Imagine the triangle is in thirds and then fold the right third over.
Step 5: Fold the left third over.
Step 6: Flip your paper over so you're looking at the back, then cut off the top of the paper at an angle (different angles will make the points more or less sharp). Make sure to cut it off so the layers of the paper are equally cut.
Step 7: Shape your snowflake. Get creative and cut different kinds of shapes from the sides, but make sure you don't cut too far and chop off part of your snowflake.
Step 8: Unfold the paper and admire your snowflake. Have fun finding different places to put them up to make your house really feel like winter.