In the community
December 18, 2020
In response to the pandemic, organizations in the Iowa City area are adapting the ways they provide essential items to families in need. One of these is Houses into Homes, a non-profit organization that provides furniture for families who lack necessities in their homes. Co-founders Salina McCarty and Lucy Barker started the organization after volunteering at elementary schools and realizing there were some students who did not have stable living situations.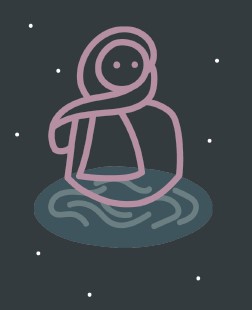 "I started to hear a lot [of] 'I'm tired,' 'I'm sore,' and eventually, the kids let me know that they didn't have beds at home, and I was shocked," McCarty said. "At that point [I] felt like I was sort of in the know about the needs in our community."
Despite obstacles posed by the pandemic, Houses into Homes is still working to provide the community with household necessities.
"To learn that there were kids in our district who were sleeping on the floor was something that was so awful, and I couldn't imagine trying to be a successful student and do my homework and eat dinner … from the floor in my home," McCarty said. "Even though we're dealing with a pandemic and a crisis unlike one that we've ever encountered in our lives before, we have to keep in mind that public education, for a lot of kids, is their shot at exiting the cycle of poverty."
Bills agrees schooling is crucial for upward economic mobility and says the increasing cost of higher education can be a substantial obstacle for those of lower socioeconomic status.  
"
We have to keep in mind that public education, for a lot of kids, is their shot at exiting the cycle of poverty."
— Salina McCarty, co-founder of Houses into Homes
"Policymakers have typically looked to education as a way for people to rise out of poverty," Bills said. "With the escalating costs of higher education, that's becoming more difficult for many people."
According to the National Center for Education Statistics, 46 percent of children living in poverty come from a household where their parents did not graduate from high school. 
McCarty feels it may be difficult for students who possess basic necessities to understand the barriers of those who don't.
"If your entire life you've had a bed and you've had furniture, it's really difficult to imagine being a student who doesn't have those things," McCarty said. "There are homes in our district … that I feel [are] completely inequitable for students to be expected to learn from."
The combination of an unstable internet and a new learning environment can pose an additional set of challenges for students. To help these students succeed, numerous Neighborhood Nurturing Every Student Together Safely, or NESTS, have been created around the community to provide adequate internet, food and additional technological resources.
Deb Dunkhase, one of the founders of the Open Heartland NESTS, primarily works with Hispanic immigrant families living in Johnson County's mobile home communities. There, she strives to create a safe and reliable place for students to learn.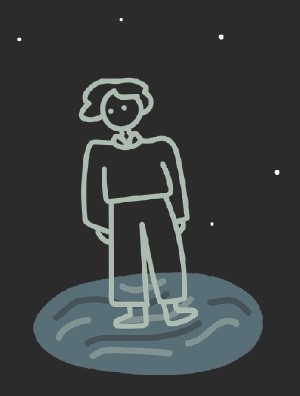 "We just wanted a big, big old room [where] we'd put in some desks and provide internet access," Dunkhase said. "And then some other people in the community, they loved the whole idea … so it all kind of came together, [and] we are part of that whole big NEST initiative." 
Hurtado is a student volunteer working with the Open Heartland NESTS to help younger elementary students. From tutoring students through online assignments to troubleshooting technological issues, Hurtado is striving to create a beneficial learning environment for many.
"Most of the kids there don't have access to the internet, or they don't know how to navigate Zoom or Canvas," Hurtado said. "At least for me, if I were in their place, it would have been awesome to know that there was a safe place where I could go to take my classes and get help. It makes me feel good that I'm helping these kids."
According to Dunkhase, internet and technological resources provided by the ICCSD are not effective enough for students to use during their online education.
"I think the school district did the best job they could have done, but these hotspots were unstable," Dunkhase said. "If you got more than one child on it at once, then they were really unstable. And most of these families have three to six kids living in a household. It just wasn't working for them."
Missie Forbes, the executive director of Community Coordinated Child Care of Johnson County, or 4Cs, says the NESTS' main goal is to address the gaps in students' learning that have worsened as a result of the pandemic.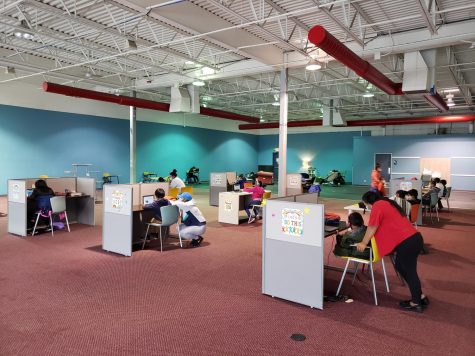 "The main goal of NESTS is to make sure that the academic gap doesn't widen … it was already there before, and COVID-19 just made it worse," Forbes said. "Our intention is to make sure that every child in our school district has equity in education."
One option McCarty proposes is to give students who face significant challenges while learning virtually the opportunity to attend school in person despite the online waiver. 
"My hope … is that [the district] would open the doors to students, first, who have the most barriers to their learning," McCarty said. "They are capable, wonderful students, and they just need to be in buildings where they can learn."