Valentine's Day deliveries
March 3, 2021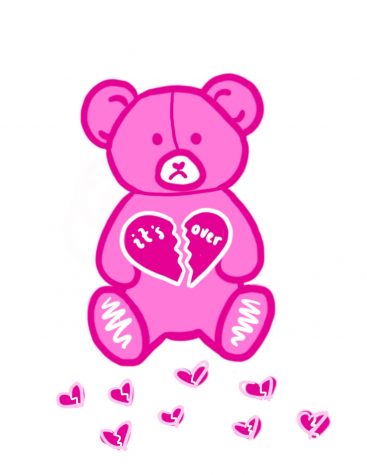 Despite doubts about the event's feasibility in the age of COVID-19, West High students took part in the annual candy gram fundraiser Feb. 12. Messages purchased by students are normally delivered to the recipient's classroom, but this year, messages were delivered over the weekend by volunteers. Delilah Verrer '21 was one of these volunteers and the main organizer of the event.
"I thought people could use some cheering up, and I thought making sure that the candy gram fundraiser still happened was the best way to do that," said Verrer. "My only regret is that I underestimated how much driving there would be. I included the option for students to give us an address to deliver to, mostly just to make sure the online students didn't feel like they were being excluded. I thought I would end up delivering to maybe 10 houses max."
Verrer and her team of three other drivers delivered a total of 284 candy grams to various students in the Iowa City area. She delivered 92 of them.
"I woke up early on Saturday morning and left at 10 a.m. with the goal of getting them delivered before lunch," said Verrer. "I finally took a lunch break at 2:30 p.m., and I was only a little over halfway done."
Verrer and her team eventually finished the deliveries and declared the event a success, but not all of the messages were delivered successfully. The candy grams of Jake Marrow '24 were delivered to his neighbor instead, and returned to him a day later. 
"I'm a little confused as to how he figured out they were supposed to go to me considering neither the sender or reciever was listed," said Marrow. "While I am glad he figured it out and turned them over to me, honestly, I think I'm more mortified that he read all the messages."
The anonymous nature of the notes has been a cause of concern for some recipients.
"I received one saying, 'I love you so much. Please never stop being yourself.' At first I thought the message was really cute, and I asked all my friends who sent it so I could thank them, but no one has claimed it yet," said Crea Puhdout '24. "I've gone through the list of everyone that I know has my address, and I'm starting to get a little creeped out." 
For most people, the fundraiser was a great way to support their school while celebrating Valentine's Day and spreading happiness. For Brock. N. Hart '22, though, the delivery of his candy gram only brought bad news.
"My boyfriend broke up with me using a candy gram," said Hart. "When I confronted him about it, he said it was because he was told that you weren't supposed to break up with someone over text. Apparently he decided that candy gram was the best way to do it."