Driving dangers
April 22, 2021
"I was on my way to school, and I hit a school bus."
It was an icy winter morning, and the roads were slippery. Alarape was driving faster than she should've been.
Her crash was one of the 156,164 annual crashes due to icy roads, as reported by the Federal Highway Administration. Luckily, the bus was empty, and after her experience, Alarape became more careful while driving in ice and snow.
"I drove cautiously and slowed down a lot on my turns, especially because it was winter," Alarape said.
Other than weather-related reasons, distractions are also a major cause of car accidents. Of 71 student drivers at West, 68.1% report driving with notable distractions, and 54.9% text while driving. A quarter of car accidents in the U.S. are caused by texting and driving, according to the National Safety Council.
"I don't [text and drive] because you'd have to be an idiot to do that … [it] increases the chances of [a crash] by so much," said Miles Clark '22. "If I close my eyes for a second while driving, I'd end up in a completely different place, so I don't see why looking down at your phone wouldn't do the same."
Though many are aware of the risks of texting and driving, an anonymous source notes that phone addiction and habitual checking may override that understanding.
"
If I close my eyes for a second while driving, I'd end up in a completely different place, so I don't see why looking down at your phone wouldn't do the same."
— Miles Clark '22
"Sometimes I accidentally [check my phone] out of habit, and then I have to stop myself because I feel like driving has become pretty second nature," the source said.
Another distraction that affects many teen drivers is driving under the influence of drugs or alcohol. A study by the CDC found that one in 10 high schoolers drink and drive. 
The anonymous source has driven under the influence of alcohol, cocaine and marijuana.
"I usually try to be rational with myself about it … I know the statistics and how many accidents are caused by that, so I just really, really try to avoid that," the source said. "But I have waited a bit after consumption, and then kind of assess myself like, 'Do I think I can drive my car?' I'll test myself before I start driving."
In the U.S., according to the National Highway Traffic Safety Administration, about 28 people die in a drunk-driving crash every day. Under the influence or not, Clark believes teens make unsafe decisions because they believe the consequences won't affect them.
"[People who make unsafe choices] completely disregard the bad things; they think about the benefits, they don't think about the downsides," Clark said. "Even though they acknowledge that the downsides exist and they agree with it, they just don't think about it."
While many teen drivers try to avoid distracted driving, it can sometimes prove inevitable. Carney believes busy highschoolers' cars can act as a place to carry out everyday tasks.
Alarape often eats breakfast while driving to school and feels driving the same daily route helps her multitask. 
"Most of the time [when eating while driving], I'm on my way to school. I've gone down this road so many times, so I'm pretty sure I'll be okay," Alarape said.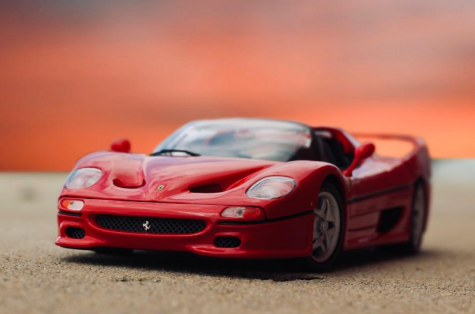 Due to her busy schedule, Alarape has had to drive after taking sleep-inducing Tylenol, which caused her to make some errors.
"I shouldn't have been driving because I was falling asleep … [but] I had places to go,'" Alarape said. "I think I ran a red light. I was so focused on the cars in front of me that I stopped paying attention to the signs."
Alarape is not alone, as more than 40% of U.S. drivers have fallen asleep behind the wheel while driving, as reported by the National Sleep Foundation. Additionally, driving impairment after 24 hours without sleep is equivalent to having a blood alcohol content of 0.1%, which is above the legal limit of 0.08%, according to the Sleep Foundation.
To prevent nighttime crashes, teens holding intermediate licenses are restricted from driving alone between 12:30 a.m. and 5 a.m. Even though most teen driving takes place during the day, a third of fatal crashes with teens at the wheel still happen after dark, according to the CDC. 
Traffic accidents also affect those outside of the vehicle. The Federal Highway Association found that pedestrian and bicyclist deaths account for 16% of all annual traffic fatalities.
Brenda Gao '21 finds the West High parking lots, crowded with teen drivers, to be potentially dangerous.
"I take caution stepping out into the parking lot and walking across it because drivers can be rushed to get out quickly, especially in the back lot where people want to get out before the buses," Gao said.
Though teenagers' mentality and inexperience can compromise their ability to drive as responsibly as veteran drivers, Peek-Asa believes safety should remain the number one priority for anyone operating a vehicle.
"I think everyone has the potential to be a good driver," Peek-Asa said. "The problem is when people don't pay attention, don't take driving seriously or prioritize speed over safety."