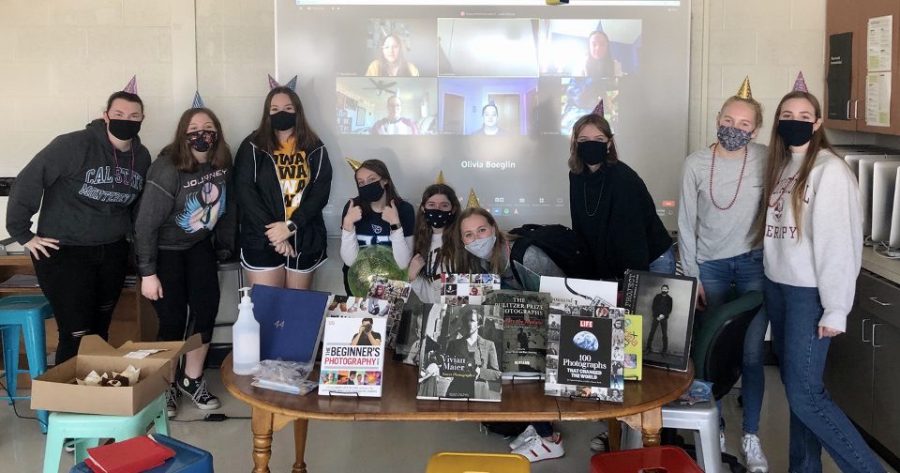 Trojan Epic yearbook: meet the staff
The Trojan Epic yearbook staff members share what it's like being on staff.
Putting together the 2020-2021 Trojan Epic Yearbook has truly been an experience like no other, presenting the staff with unique challenges and opportunities in the wake of the COVID-19 pandemic. From brainstorming new and unique page ideas, to figuring out how to operate safely and effectively, to team building and working together, the process was just as big of a reward as the outcome. Staff members also got to put together bonding events such as Kahoots, Among Us games, and even a very special Pageant Day themed around the 2000's rom-com, "Miss Congeniality." For the yearbook staff members, the class became a close-knit group of friends working together on a project of passion, one that will be appreciated for years to come as documentation of this very special school year.
Each and every member put lots of effort into putting together a powerful 2020-2021 yearbook, so here's an introduction to the hardworking staff:
Donate to West Side Story