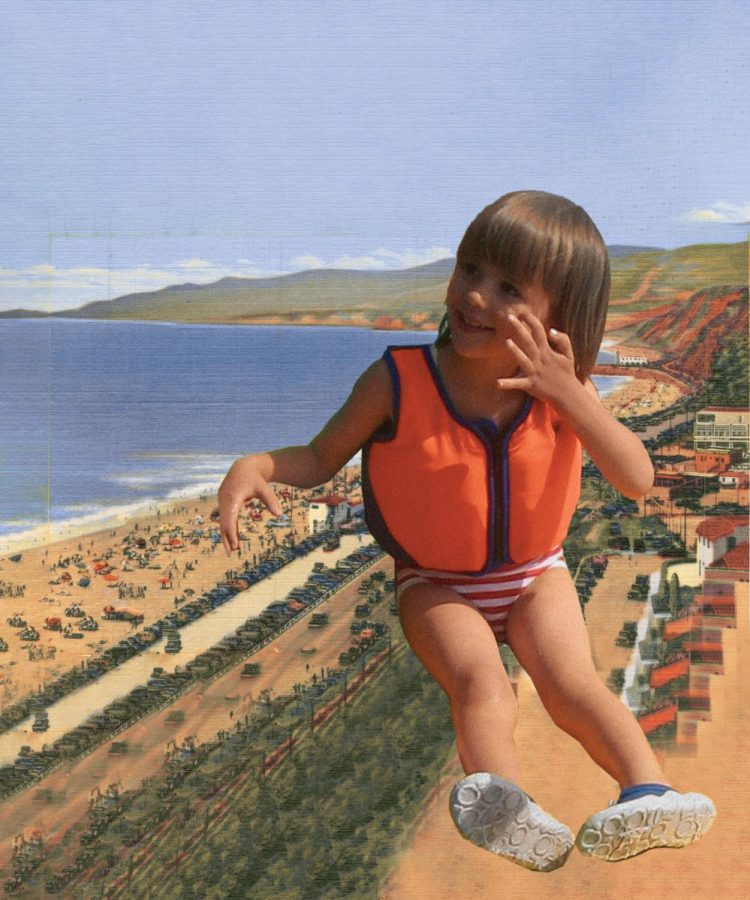 Staying afloat
If I swam outside the circle of my father's arms, I would drown. I knew this because I was an educated 5-year-old, and educated 5-year-olds know that life jackets are useless without the magical powers of a father's arms. But my dad always reminded me that strength means nothing without fear, and so the day he let go of me for the first time, I took a big breath and held it, sure it would be the last time I ever saw him.
I lived.
The courage I gained from this heart-wrenching … no I'm just kidding. Don't worry, this column is not a dramatic retelling of how learning that a life jacket worked without my father's presence set me up for all the scary things I would encounter in high school. 
Well, it sort of is.
Not because of the fact that I faced my fears on that fateful July morning, but because it was on that day that I learned diving right in was what was best for me, in all aspects of my life. 
When everything feels too overwhelming to continue (like don't-even-know-where-to-start, crawl-into-bed overwhelmed) 'going for it' is the only cure I've discovered. When I can't look back, I'm forced to keep going until the end. Whether it be throwing myself into theatre, journalism or planning a school event for a club that I've never personally been involved in, the busier I am, the more productive I'm forced to become. 
Another reminder my dad always gave me was to have fun.
Crippled with anxiety about your calculus test the next day?
"Just go in there and have a good time, Mish!"
Rejected from the school you spent the last 10 years hyper-focused on receiving an acceptance from?
"Pick a new school and enjoy exploring it!"
And then get rejected there too!
Anyways, you get the idea. *rolls eyes*
So now, 13 years later, I'm ready to jump into my next adventure, without a life jacket this time (hopefully), and have some fun. See you soon, Los Angeles!
Donate to West Side Story