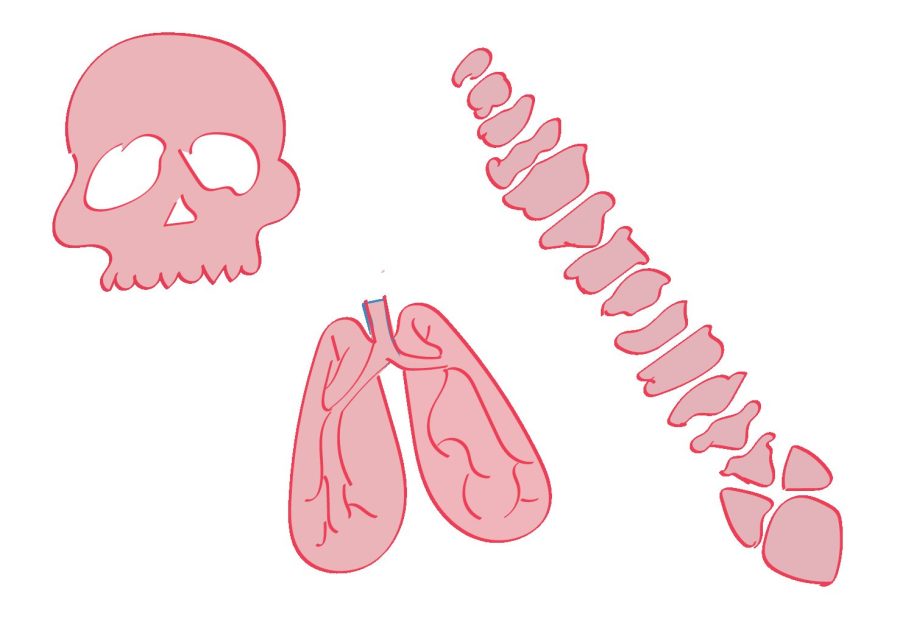 Human Anatomy
A year-long science course now available at West High is Human Anatomy. Previously only available for students to take at Kirkwood, this course provides them with the opportunity to learn about the structure of the human body, along with its development and functions.
Science teacher Nickolas Bushkofsky is piloting Human Anatomy, which is available during two class periods. Common activities in the classroom include working with life-size anatomical models to better understand the body's systems and memorizing body part names. 
"It's very related to understanding how body systems work when they're working very well, but also when something's up. If we have something that's not working, what does that do to our system?" Bushkofsky said. 
Nate Anderson '23 believes that taking this course will lend itself well to his future aspirations as he plans to go into the medical field. 
"I'm going into the chemistry, pre-med route, and I'm going to have to know [anatomy] later in school," Anderson said. "I was always pursuing more knowledge in [anatomy], so this was perfect [to] get that added interest."
Students are required to take three science courses to graduate. However, many are interested in taking more. Bushkofsky appreciates how Human Anatomy provides a new course option for upperclassmen.
"A lot of our fourth-year courses are AP courses, and some of them are physical science courses, but we don't have just a general life science course that [students] can take. This provides an opportunity for [them]." Bushkofsky said. 
To Anderson, the content of this course is unlike all other science courses at West.
"We got to use actual mannequins that had all the organs, and for a test, that's [a] really cool way to see where things are located," Anderson said. "It's not just pictures on a piece of paper, we actually get to know how it is, where it is, how deep, how superficial, all those kinds of things."
Bushkofsky recommends this course to any and all students. 
"If there's a question you have about a body system or you're interested in learning more about how your body works, you should definitely take this course," Bushkofsky said.
Donate to West Side Story