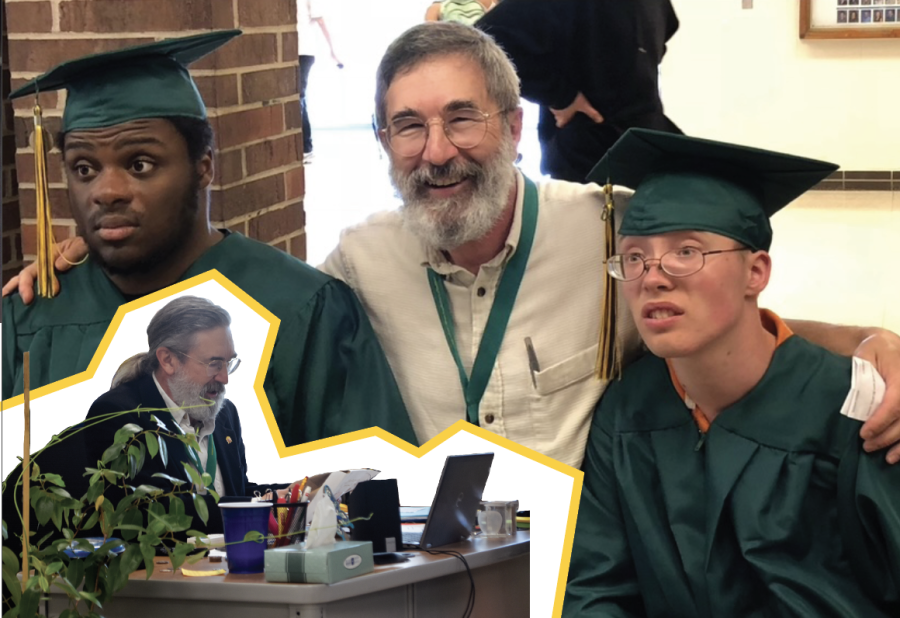 Beyond West
When Merkle isn't engaged in his work at West, he spends time with his family and friends exploring the outdoors. Merkle finds peace in canoeing, hiking and woodworking. One of his favorite activities, though, is hunting. 
"I just sit there and watch nature, and it's relaxing. I might even fall asleep for a little bit," Merkle said. "One thing that is amazing is it's never the same. You have raccoons crawl right up the tree at your tree stand, a squirrel right above your head or birds flying around because you sit there and you're quiet." 
Merkle also finds joy in embracing his hobbies with his children, Lyova and Sasha '20. He and Lyova spend time together in a workshop at home building sheds, trikes for the school and scooters for Lyova to ride. 
In addition to sharing his hobbies with his children, Merkle values culture and tradition. Merkle's wife, Victoria Merkle, is Russian. Merkle and Victoria met through a mutual friend and had a long-distance relationship until they got married in 2000. 
Similar to traditional Russian families, Merkle's family lives with Victoria's parents. This proximity to Russian culture plays an important role in the Merkle family, which he welcomes. 
"I joke about how when you're from a country like Russia, my goodness, it seems like every weekend we have something to celebrate," Merkle said. 
Merkle takes pride in the fact that both of his children are fluent in Russian. Lyova is grateful for his grandparents' presence and the preservation of his mom's culture. 
"It's definitely kept that Russian side alive," Lyova said. "[Without my grandparents], they would just be family members [whom] I wasn't as connected with, so I'm thankful that I know them." 
Even from a colleague's perspective, Neuzil notices how important familial relationships are in the Merkle household. 
"His children have the same qualities and dedication [as him]," Neuzil said. "His whole family, they are very close-knit. It's just a pleasure to see his inspiring outlook on life."
"
He can joke with you, but at the same time, he [is] a shoulder to cry on … he's really supportive of everything I do."
— Lyova Merkle
Lyova also admires his dad's outlook on life and tries to apply it to his own. 
"[He] thinks on the brighter side instead of wallowing in the bad, and I think just going into everything with that sort of [attitude] really helps me think more positively," Lyova said. 
Lyova also appreciates his dad's sense of humor.
"He's really just a person to light up the room. On top of his sense of humor, he's really comforting as well," Lyova said. "He can joke with you, but at the same time, he [is] a shoulder to cry on … he's really supportive of everything I do."
In addition to being supportive, Merkle tries to impart lessons to his kids. 
"I teach my own children to pay attention to what's available and then take advantage of it when it's right there in front of you," Merkle said. "Try not to miss lifetime opportunities."
Lyova admires the impact that Merkle has on the West community.
"It's just an inspiration of, 'Oh, my dad went into teaching. Maybe I'll go into teaching.' And that's what I've been looking at," Lyova said. 
Merkle hopes Lyova will find a job that means as much to his son as special education means to him. 
"Well, [special education is] my life. It's what I've done for 30 years," Merkle said. "It's what I do." 
Donate to West Side Story