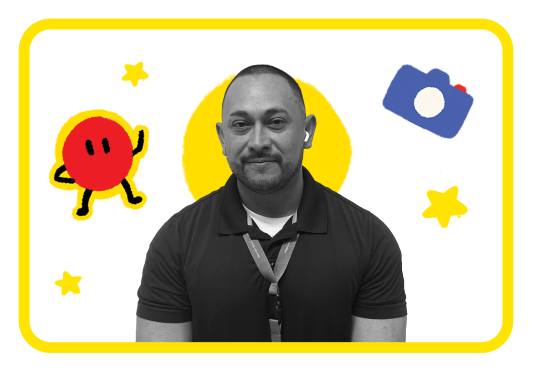 Jose Diaz Rosa
Originally from El Salvador, Jose Diaz Rosa's childhood was cut short due to the Salvadoran Civil War from 1979 to 1992. At the age of 14, long before being a part of the West High custodial staff, he served in the Salvadoran army.
"It was kind of traumatizing, growing up in an environment like that," Diaz Rosa said. "It can make you a man real quick."
After serving in the army, Diaz Rosa fled El Salvador at 17 years old in search of a better life.
"[The journey was] stressful because you don't know where you're going. You just follow the stars … and find your way there," Diaz Rosa said. "There was no food, no water. I traveled the ocean for two months, made it halfway and then I just walked."
When Diaz Rosa arrived in the U.S., he made a stop in Texas before coming to Iowa.
"I saw a magazine when I was in Texas that said, 'Iowa: Land of Opportunities' … I was like, 'I'll just give it a shot,'" Diaz Rosa said. 
In Iowa, Diaz Rosa worked jobs like maintenance and drywall installation before settling into his position at West. In addition to being a custodian, he enjoys photography as a hobby and a side job. 
"I love photography. It makes me relax. It makes me try to understand what the picture is about and the story behind it," Diaz Rosa said. 
As a five-year member of the custodial team, Diaz Rosa has developed a strong connection to the West community. 
"I think West is pretty family-oriented. That's what I like about it … everybody's nice," Diaz Rosa said. "Life is very tough … But I think we can all work together to make this world a little better for us, for you guys."
Donate to West Side Story