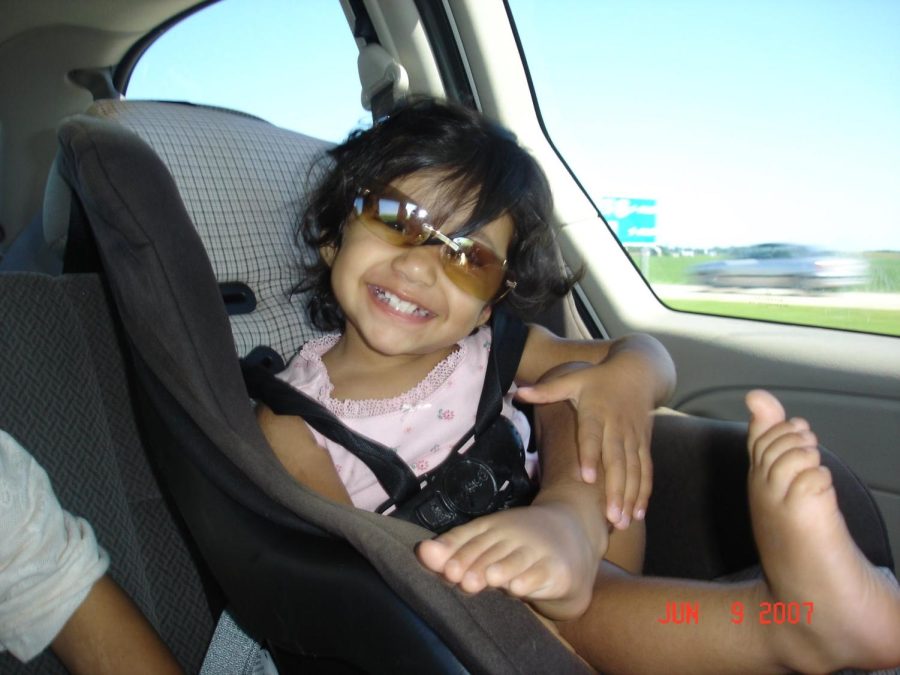 Where are the trees going?
Sitting in the back of our 2000 Toyota Corolla, I spent most of the 10-minute drive to gymnastics with my nose pressed to the window, watching buildings, cars and trees zoom out of sight. As a child, I often wondered, 'Why don't the trees come with us? Will I ever see them again?' 
Now, as I imagine myself driving to college on my most extensive journey yet, I look back on all the trees I passed along the way. 
The oak tree in the front lawn of West High where I took my infamous first-day-of-high-school photo: As I look back at my bobbed haircut and materialistic personality, I wish I could tell my freshman self my motto by the end of high school, "It's never THAT serious." 
My neighbor's sugar maple: In the height of quarantine with a shattered ankle and wrecked mental health, my mom forced me to attend my fourth-period class under the shade of this tree. This tree taught me that life without your loved ones is sappy, so don't take your people for granted. 
The evergreens in my backyard: I can feel the pines that poked at the feet of my friends, spending late nights around the bonfire, playing spikeball or stargazing on the trampoline. Navigating your true self and interests will have its thorns, but what matters most is doing the things and spending time with the people that help you grow.
The mango trees in India: In an unexpected turn of events, I spent much of my college application process in my dad's childhood home in India. As I sat in the swing that my dad built 25 years ago and reflected on my parents' journey to America, the weight of my future lifted slightly. There are too many beautiful things to watch on the journey to be consumed by the destination. 
As I embark on my furthest adventure yet — if not by distance, then by heart — the trees I see in passing remind me to stay grounded and appreciate where I have been and where I am going. 
Donate to West Side Story