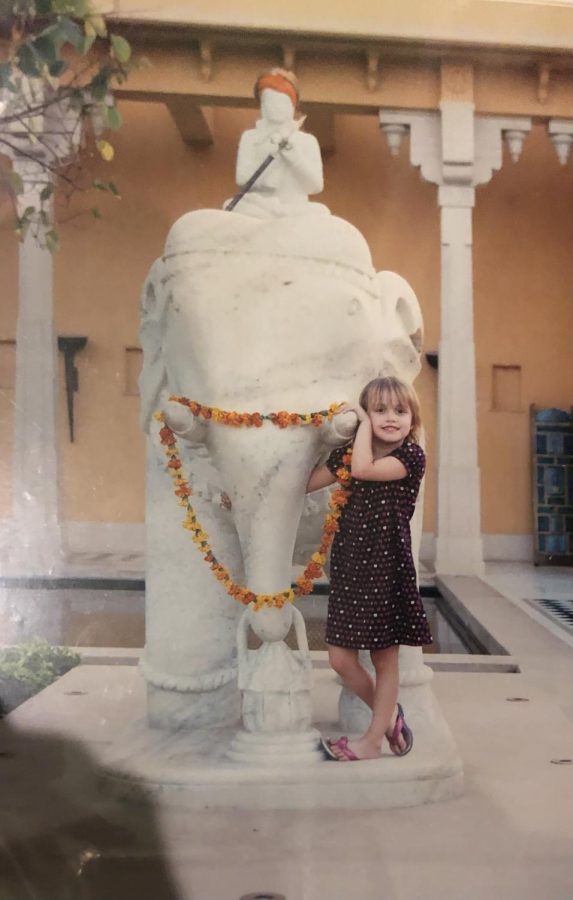 High School the Playlist
At the end of each year whether you are an apple music user or a Spotify subscriber, your year of listening is recapped. The phases of life experienced during that year can be digested in the analytics of your music listening. My milestones as a high schooler can be witnessed in the various genres I gravitated toward throughout my four years of high school.
When I started high school all the way back in 2019, my music taste was undeveloped, ready to be molded, just like me. My life had restarted in a sense, or truly just began, I finally got to be my own person for once. Driving to school I had just learned how to set up bluetooth for my phone but I still listened to the radio, not ready to make the big step of hand selecting what I listened to. So every morning before six a.m. practice, without fail z102.9 was playing (mostly ads). 
Covid made me make these choices I used to avoid, now without any other option I had to recognize the person I wanted to be, no more aimlessly wandering. "The Box", "Money Trees", "This is America", "Magic in the Hamptons" and more, played on repeat as I biked, ran, and danced my time away during lockdown. Full of zoom dance classes, a walking marathon with a friend, movement and music gave me an escape from the walls of my house. 
My music taste sophomore year can be divided into two halves, the first being Shawn Mendes, and the second being songs from the previous century. Sophomore year was odd, the first half being in the hybrid model, only going to school half the week. After watching the Shawn Mendes documentary on Netfilx, his new album is what got me through studying for APUSH finals and "Come on Eileen" helped me get through running in the double intense load of JV and varsity track meets that spring. 
The summer before junior year is when I met some of my closest friends. The summer of "Heat Waves" and the entire Dreamland album by the Glass Animals is what I played in my car, while me and my friends sang along and laughed. That summer I learned to seek out new experinces; more often than not, they can surprise you in a good way!
Junior year was the toughest year for me at West High. I would like to personally thank Frank Ocean, Glass Animals, Tame Impala, Arctic Monkeys and ROLE MODEL for filling my headphones for those countless hours spent in class, and studying elsewhere. Finding breaks from the books with your friends or even finding a hobby was what helped keep me grounded while I sacrificed sleep for homework and chores that never seemed to get done. To this day I wonder how I was able to function on such little sleep. Please do not do that.
It's been said by Zoe-kins-Smith that I am "in my Tyler era" which is true, Tyler the Creator, Childish Gambino, Her Loss, Kendrick Lamar and Mac Miller are the sum of my most recent music listening breakdown. Most inspired by people who I have to leave at the end of this year; people I have spent the last six years with. Senior year I have spent so much time worrying about my future, filling out applications, stressing over decisions. All this worrying has left me wondering if I've let some of the little time I have left in high school waste away. Looking back, senior year is full of lasts, of traditions reserved for those about to move on. Enjoy them, and the time you have left with the comfort of right now. 
Now as I await the arrival of inevitable change, I am apprehensive like most others, but I know that excitement should be the overwhelming feeling. Be excited for your future, set yourself up well, but live in the now. Your time at West High is short and sweet. You will go through many different "eras" and live them to their fullest. Take pictures too, you'll thank yourself later.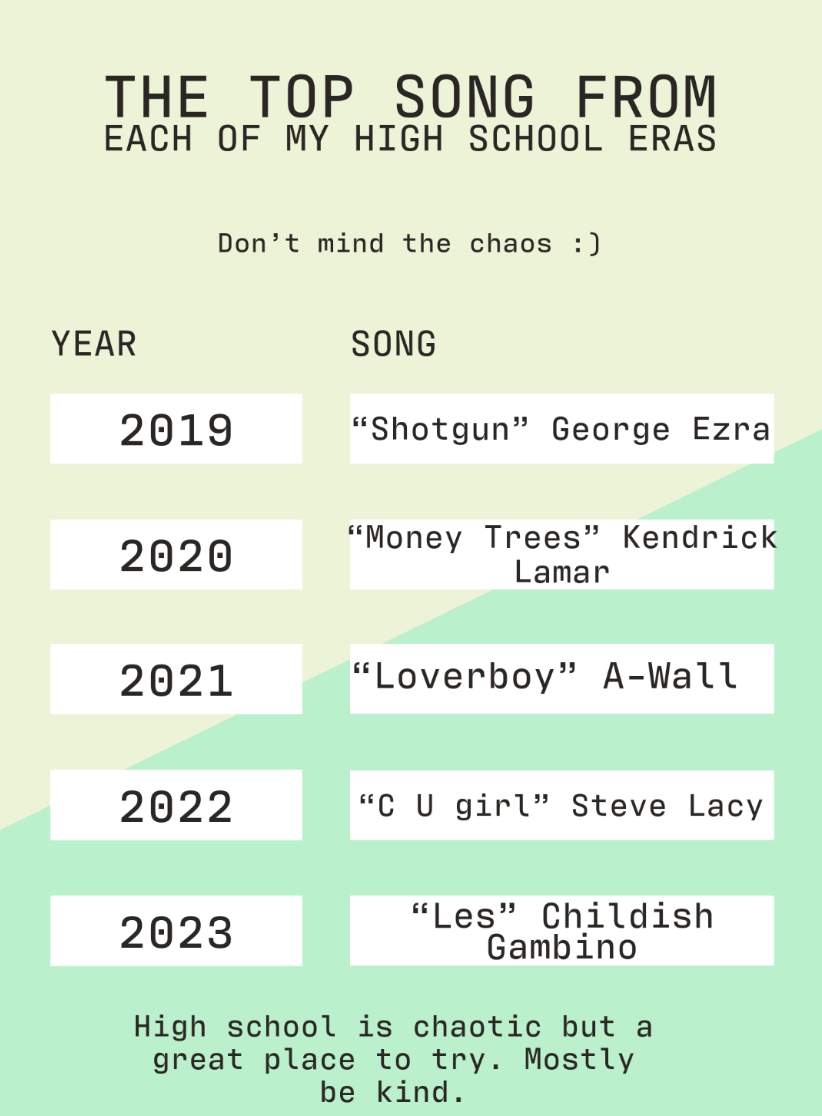 Donate to West Side Story