West football remembers Beminio
November 4, 2016
On Friday, Nov. 4, the team wore stickers on their helmets to honor Beminio. It is the first time the team has worn stickers on their helmets since honoring the death of varsity volleyball player Caroline Found in 2011. Meade came up with the idea.
"Obviously there is nothing you can do about [his death], you kind of feel helpless, but you want to do something. In sports generally what you do is something like that just as a representation of remembering somebody," he said. "The kids get the message of the teamwork mentality and what a great leader Tony was. It all relates even though it was twenty years ago. You know, we're wearing the same helmets and that's something you take pride in in sports."
"
You know, we're wearing the same helmets and that's something you take pride in."
— Tyler Meade, assistant football coach
In 1992, Coach Reese Morgan came to West High, when Beminio was a sophomore, in hopes of turning around the team's losing record. In 1995, Beminio lead the team as a captain of the All-State team to winning their first state title with a record of 13-0. Morgan continued the winning streak, going to nab the other two state championships in West history including in 1998 and 1999.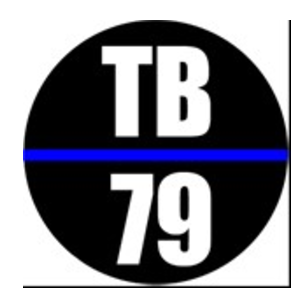 Christophe Trappe '95, who played alongside Beminio on offensive line, said Beminio was an integral part of turning around that losing streak.
"We could run behind him and he was leading the way into turning thr program into a contender," he said. "He was just dominating on the field and we were just following his lead."
Counselor and current assistant freshman coach Paul Breitbach coached at the freshman level in 1995. On Wednesday, Breitbach talked with the football team about the lessons Beminio brought to the team while he was a player at West.
"Every play you've got to have 11 guys doing the right thing," Breitbach said. "Tony kind of set the standard for offensive lineman play… He was a vital part of our first state championship team… more important that athletically he was, as many people have already said, he was an outstanding person which was evidenced by the work he's done as a police officer."
The football team will proceed to the semifinals and play at the UNI dome against Cedar Rapids Washington next Friday, Nov. 11. This is the first time since 2002 they have made it to the semifinals. See our coverage of the game here.