Trojans return to the Dome for the first time since 2002
On Friday Nov., the Trojan football team avenged a regular season loss to Cedar Rapids Prairie to advance to the state semifinals at the UNI-Dome.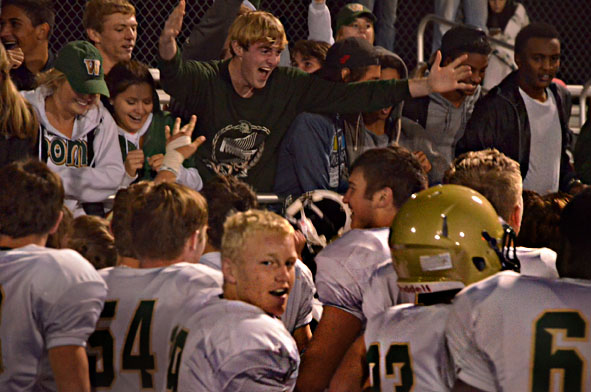 The first time they met this season, Cedar Rapids Prairie stunned West High with a 39-20 loss on Sept. 23. The loss was West's second this season and came right after a loss to cross-town rival Iowa City City High.
But if you thought the game would be the same when these two met again in the second round playoff game, you would be sorely mistaken.
West took control early with a pass from Evan Flitz '18 to Austin West '18 for a touchdown in the first five minutes of the game. Prairie answered with a quick 67-yard touchdown to tie the game at 7-7.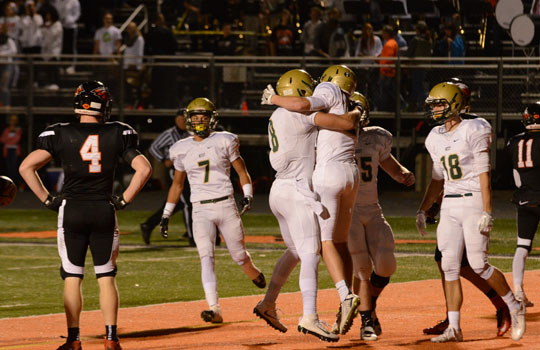 After that, West scored two touchdowns at the end of the first half with runs by Traevis Buchanan '18 and Dillon Doyle '18.
In the second half West scored a field goal, and Devontae Lane '17 intercepted a pass by Prairie to give Oliver Martin '17 a chance at a touchdown, bringing the score to 31-14.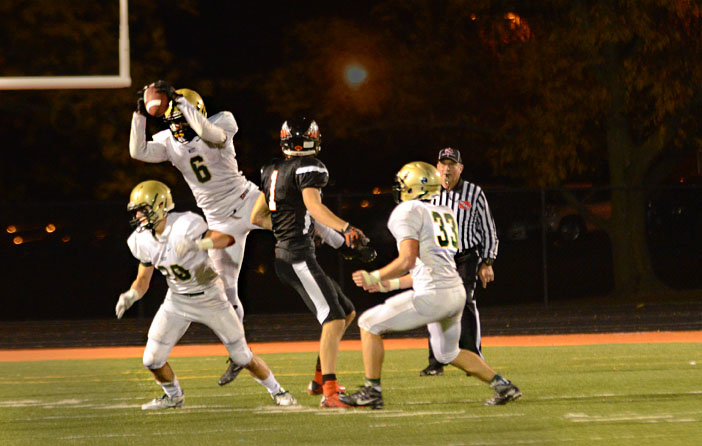 What sealed the deal for West was Doyle's second touchdown of the night with 0:55 left in the game, and boy did he know it. Doyle ran into the touchdown and raised his arms, running towards the sidelines. West defeated Prairie, 38-21.
The West football players were buzzing with Dome talk.
After sharing high-fives, both teams were gathered on the field to watch Prairie receive their playoffs trophy and to congratulate West on moving onto the Dome for the first time since 2002.
When the ceremony ended, the West team ambushed their fans; whooping and hollering, and sharing hugs. Some may even have shed a few tears.
Respects were also paid to Sargent Tony Beminio `96 who was killed earlier this week. For more on how he was remembered at the game follow this link.