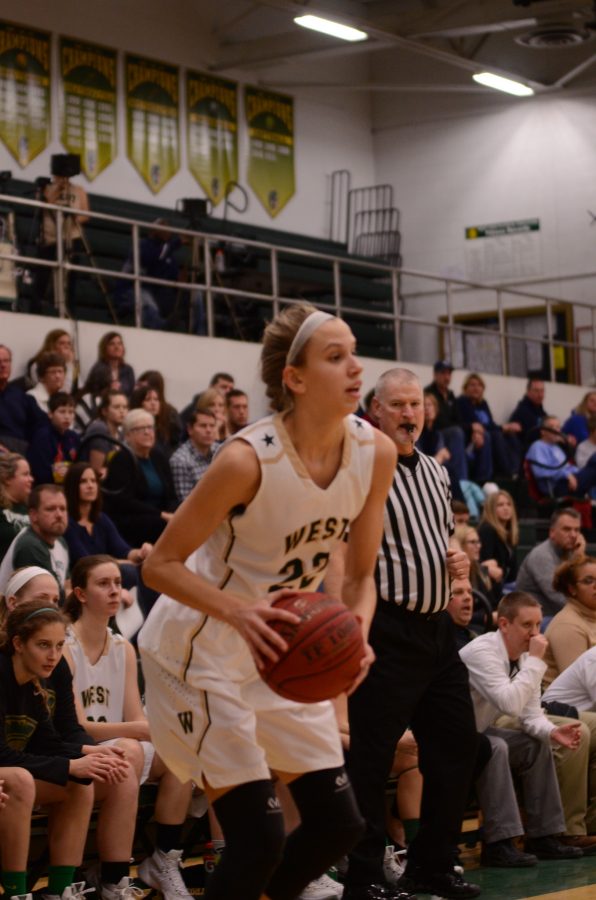 Logan Cook '18
West Side Story: Why did you start playing basketball?
LC: I started playing basketball because my whole family played it. My brothers and dad got me into it and it was just a family sport that we all got into.
WSS: How long have you been playing for?
LC: I've been playing since I was probably five.
WSS: Do you play on an AAU team?
LC: Yes, I play for the Iowa Barnstormers.
WSS: What are you looking forward to this season?
LC: I'm just looking forward to having a great year with my teammates. We're all really close so that makes the season a lot more fun and hopefully we'll be good this year and make it to state.
WSS: What do you like about basketball?
LC: I like that it's a team sport where everyone has to play together and it's really fast-paced. It's really fun for me. It doesn't feel like something I have to do; it's what I want to do for enjoyment.
WSS: Describe your personal goals in basketball.
LC: My personal goals are to become a better leader. I don't want to be limited to just doing one thing; I want to be able to do everything whether it's guard a post, pointguard, or dribble the ball down. I want to be able to expand my game.
WSS: Who are your major influences/mentors in basketball?
LC: I would say my brother Drew is definitely an influence because I've always looked up to him. He was a great basketball player in high school and a multisport athlete. I think we play the same way.
Donate to West Side Story