Students race over to Jingle Cross
Among professionals from Canada, Argentina and Belgium, high school students came out to participate in the international cycling event on Sept. 15-17.
September 20, 2017
Jingle Cross is an annual Iowa bike race centered around Cyclocross, which is a bike race where bikers ride on grass, gravel, dirt and mud. Cyclists also must carry their bikes over barriers and up stairs.
Jingle Cross was created by John Meehan in 2004 and had only 50 riders in the first year. This year, Jingle Cross had 65 races for hundreds of riders varying in skill and age. Jingle Cross also became a World Cup Race last year, attracting international racers to the Johnston County Fairgrounds.
West and Liberty high school students were scattered among the crowds, racing and watching. Read about some of the young cyclists below.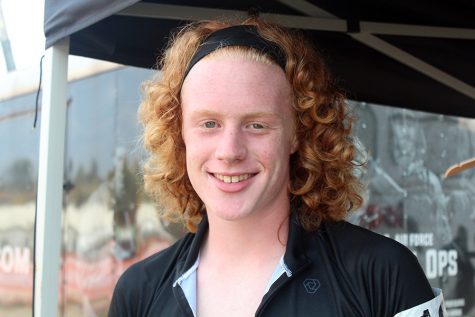 Noah Yetley 
Noah Yetley '20 has been involved with Jingle Cross since he was five years old. His uncle owns Sugar Bottom Bikes in North Liberty, and Yetley rides on team Sugar Bottom with his cousins.
"Cyclocross, that's my favorite, that's my chosen discipline," said Yetley.
Yetley was the second place winner in the Junior Cat Four race and the third place winner in Bikes to You Junior Boys at Jingle Cross.
Yetley has been cycling competitively for years, but says Jingle Cross is unique because of international racers there for the World Cup.
"It's definitely a different atmosphere, a lot faster, I feel … the Europeans bring a faster vibe to the races," Yetley said.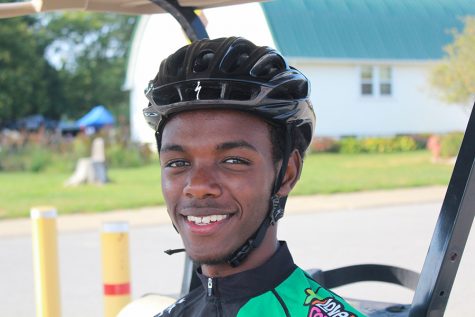 Awelu Abdalla
Awelu Abdalla '20 competed in Jingle Cross for the first time this year, but he's been riding competitively for four years. A member of bike club, Abdalla first started racing in mountain biking events. Previously, he has rode in the Sugar Bottom Scramble. At Jingle Cross he competed in the Junior Bikes to You race and rode in the Fondo ride with his team, Goosetown New Pi Racers.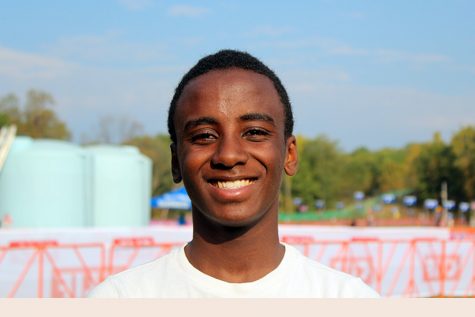 Victor Kariuki
Victor Kariuki '20 is another Goosetown New Pi Racer. He started competitive cycling four months ago.
"My friends and community encouraged me to go out for biking because I was good at running," said Kariuki.
Kariuki had never competed in a Cyclocross event before, and with professionals from around the world, he was experiencing mixed emotions.
"[I feel] nervous as hell. And also it feels nice I guess," Kariuki said.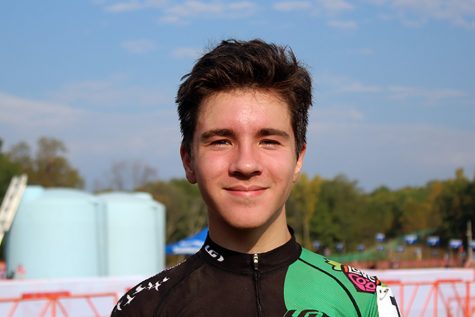 Alec Nelson
Alec Nelson '20 was new to Jingle Cross this year but has participated in RAGBRAI (Register's Annual Great Bicycle Ride Across Iowa) six times. Nelson prefers road and mountain biking, but still competed in the Cyclocross event with his fellow teammates from the Goosetown New Pi Racers.
"It's pretty interesting watching [the professionals]. It's kind of cool being able to do the same things they do. I'm hoping to be able to do something like that in the future," Nelson said.
Video by Ian Prescott