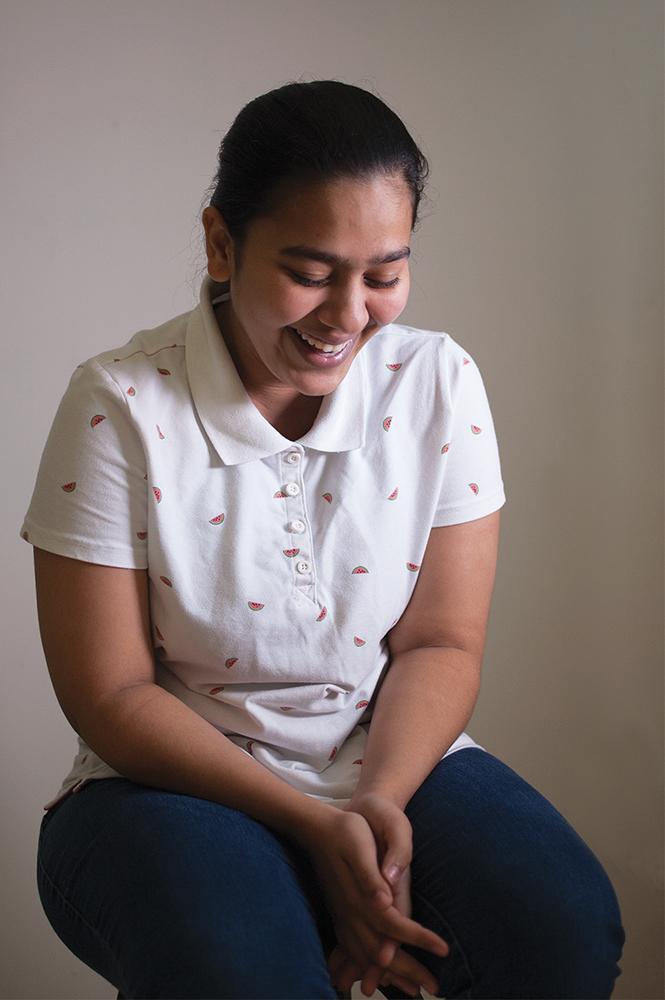 Nidhi Patel '19
October 20, 2017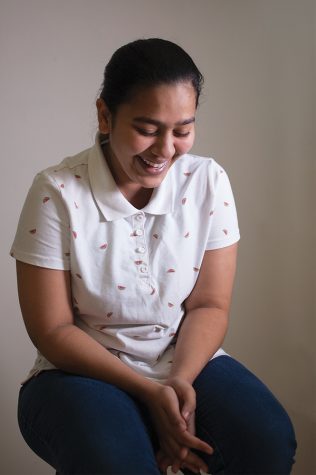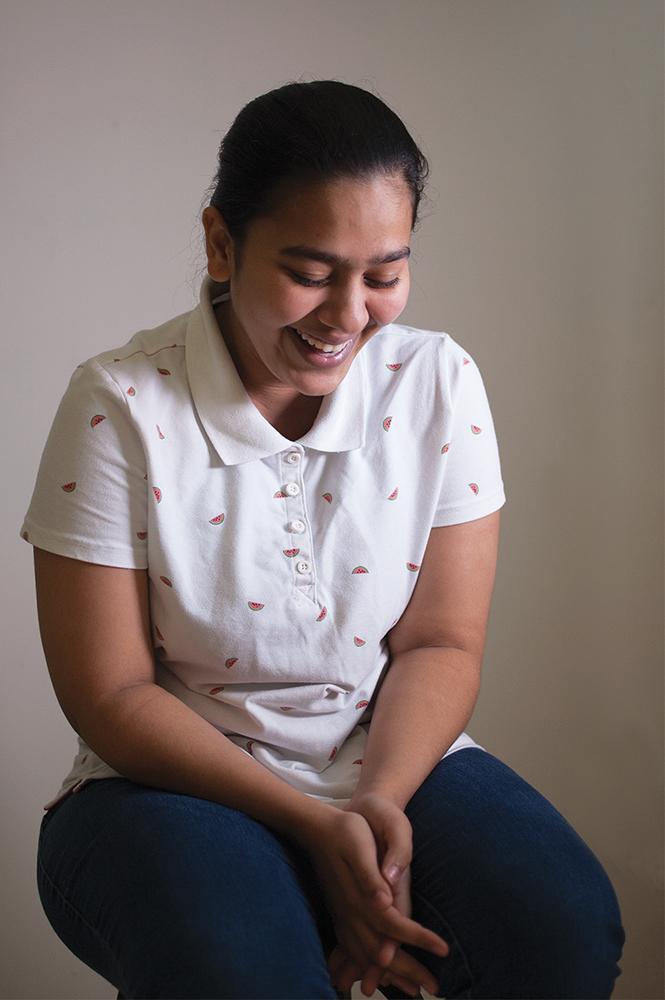 When she saw a woman smoking a cigarette, she immediately started to cry.
"When I landed in the California airport, I saw a lady that was taking a cigarette," said Nidhi Patel '19. "I just wanted to go back."
Having just moved from India, Patel wasn't used to seeing women freely smoke cigarettes in public, so her first impression of the United States wasn't very welcoming. This cultural transition from India to America took quite a while to adjust to.
Patel moved from India to the United States in 2016. Her extended family of 14 had a system through which the grandparents would work in the United States and then transfer some of their money to the rest of the family in India. This left the whole family in a prosperous state for many years, but that eventually started to change. That process slowed down with the decline of her grandparents' health. Needing support in the United States, Patel's grandparents asked the rest of the family to move to the United States.
This led Patel's family to California and to the culture shock they felt as immigrants in a new country. Sights seemingly mundane like a woman smoking a cigarette represented the discomfort Patel and her family were feeling just minutes after landing in the United States. Although they had to leave her grandparents after just one week in search of economic opportunities, Patel tries to remain positive, specifically enjoying the close-knit Indian community in Iowa City.
Despite the welcoming Indian community, transitioning into West High's school community and a vastly different education system remains a tiresome endeavor.
"I never ask questions in class because I'm always scared that [I'll] mispronounce something," Patel said.
"
I never ask questions in class because I'm always scared that [I'll] mispronounce something."
— Nidhi Patel
Luckily, Patel found the support she needed in teachers such as Maureen Head. Giving Patel advice throughout the year, Head has been a key source of guidance and inspiration for Nidhi.
"I think sometimes for a student learning English, she got discouraged," Head said. "No student wants to feel like they don't understand."
Instead of simply reiterating lessons to Patel, Head made an effort to meet with her before school each morning, developing a personal connection with Patel and motivating her academic endeavors.
"[Maureen Head] always gives me positive things–that I have to be strong and I have to ask questions in class," Patel said.
In the end, this system of support paid off.
"She worked extremely hard," Head said. "[Now] she's really excited and really positive … She kind of hit her stride and [is] not afraid to ask for help—she's grown a lot."
"
She kind of hit her stride and [is] not afraid to ask for help—she's grown a lot."
— Maureen Head
While fitting into the American education hasn't been easy, it's been a worthwhile effort. In India, Patel was strongly against many of the principles that guided the education system. For example, Patel was always used to thinking in only one vein of logic: to always listen to the teacher.
One especially memorable teaching was the importance of the first impression, lending itself to Patel's initial shock seeing the cigarette-smoker. In India, a positive first impression usually means being the brightest student in the class. Being considered bright was especially advantageous in Patel's hometown of Vadodara.
"In India, if you are intelligent, then the teacher treats you very special," Patel said. "[Otherwise,] they think [students] are so bad."
For example, Patel recalls one instance in which her bright friend was permitted to decide whether or not the class had to do homework that night. At West, however, Patel feels more an equal part of the classroom community, even given her trepidation for speaking up and asking questions. And like almost everyone else in the classroom, Patel has always had a hobby to get away from schooltime stress.
"My bicycle has been my best friend," Patel said. "Wherever I want to go, [I] go with a bicycle."
In Iowa, with longer commuting distances and busy hours for her parents, Patel has fewer opportunities to practice her favorite pastime. Moreover, Patel chooses not to bike as much anymore in order to focus more on education and to fulfill her parent's dream of her receiving a college education.
In traversing halfway across the globe, Patel and her family have faced many hardships, setbacks and unexpected changes to their plans. But what has made it all possible has been her parents' strong work ethic and dream to send their daughter to college. Given her perseverance throughout high school, Patel shares her parents' determination.
"I [want to] change myself. To get involved in everything, to talk to everybody," she said. "I'm trying my best. That's it."