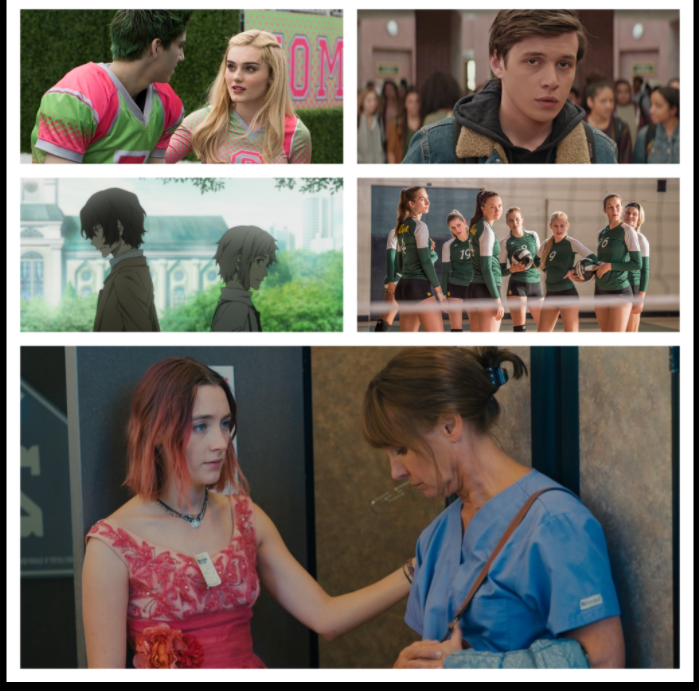 (Images used with permission from Creative Commons)
Movies
"Bungo Stray Dogs: Dead Apple"
(Crunchyroll)
A popular 2016 anime series brings its famous authors-turned-superpowered detectives back into the spotlight in a gorgeously-animated movie. Across the world, those who have been gifted have found themselves trapped in a strange fog that leads them to kill themselves. The Armed Detective Agency takes on the case just as their home base of Yokohama gets trapped in the smog themselves. With the rest of the agency preoccupied in their fights amidst the miasma, hero Atsushi Nakajima and partner-in-crime Kyoka Izumi must try and stop this epidemic from reaching chaotic levels. Along the way, they'll learn to not only embrace their abilities but also what their powers have led them to in terms of their own growth.
"Lady Bird"
(A24)
Greta Gerwig's solo directorial debut is pitched as a coming-of-age comedy-drama, but it ends up being much more than that. Christine "Lady Bird" McPherson wants something more out of her life than what she's always known in Sacramento. But with her family struggling financially and her mother's harsh reprimands, Lady Bird wonders if she'll ever be able to spread her wings. Throughout her senior year of high school, she tries to fit in, falls in love a couple times and ultimately realizes she has to appreciate what life throws at her before she never appreciates it. It's an absolute heartbreaker anchored in a quiet hope both devastating and achingly real.
"Love, Simon"
(20th Century Fox)
Becky Albertalli's debut novel transforms into a well-grounded and faithfully adapted film. Simon is a closeted boy trying to discover how he can live his life while keeping his sexuality a secret. He has perfect friends, the perfect family and is seemingly at peace, but would coming out maintain that tranquility? It isn't until Simon is blackmailed into helping a boy get with one of Simon's friends that Simon realizes what's at stake. Despite that serious plot point, its comedy and heartfelt acting reveals an accepting and fun romantic comedy for no matter how you identify.
"The Miracle Season"
(LD Entertainment)
West High gets the chance to be represented in a volleyball movie based on the real state-winning season of 2011. After losing star player Caroline Found to a moped accident, the Iowa City community reels, including Found's volleyball teammates. Although doubtful about whether they can reclaim their prior glory at first, they decide to fight for their second consecutive state title in her honor. It's a great representation of Iowan high school sports pride and features some nostalgic soundtrack picks and breathtaking cinematography.
"Z-O-M-B-I-E-S"
(Disney Channel)
A new Disney Channel original makes the list, calling back to the days of "High School Musical" with a greater focus on a real issue in the world: discrimination. Seabrook is a community divided into human and zombie pockets. Although the zombies finally get a chance to integrate into the human high school, they are still segregated and treated inferiorly to the humans. However, once aspiring cheerleader Addison meets zombie Zed, she realizes this treatment is wrong and decides to fight alongside him in order to make a difference. With a fun soundtrack and colorful visuals, this movie is perfect for younger kids and may inspire you to look back on your favorite childhood classics.