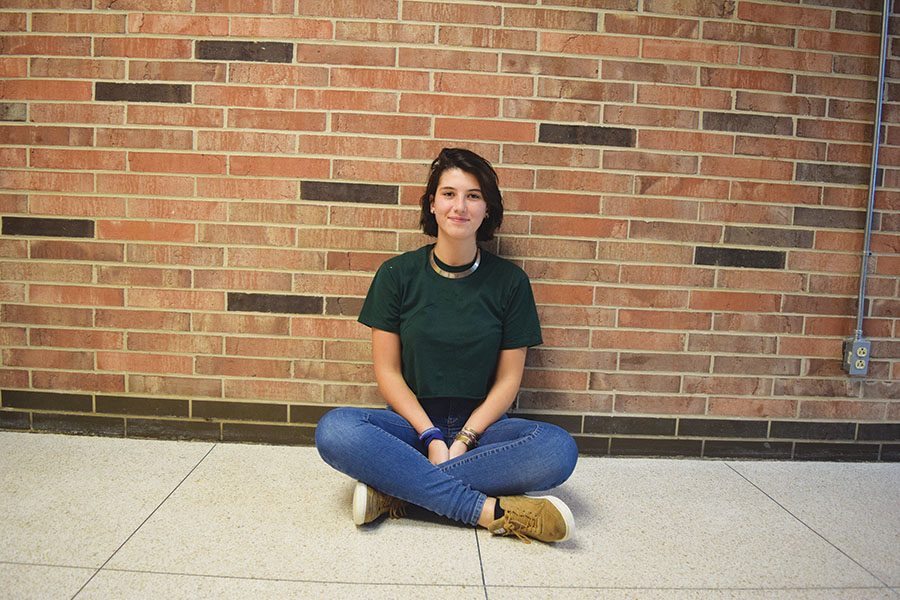 Cristina Cinotto '19
Whatever Cristina Cinotto '19 was envisioning when she submitted her application to spend her senior year in America, it sure didn't involve Iowa. Following in her older brother's footsteps, Cinotto applied purely based off of his study abroad experience. But unlike her brother who was assigned to go to Arizona, she was paired with a family in a place she had never even heard of.
Back home, Cinotto spends most of her time with friends, like many teenagers in Turin, Italy.
Because the school day is structured differently, Cinotto typically goes out for lunch with them, and often doesn't get home until dinner.
"[Italian teenagers] always go out; they don't stay in with the family," she said. "It's different because we have more liberty."
In Italy, Cinotto lived alone with her parents. Her brother Ferdinando is in college, so she has gotten used to being the only child in the house.
"We're not really [close]. My parents are divorced and my brother is studying in other countries; we're all divided," Cinotto said.
Coming to Iowa has given Cinotto a family very different from the one she left. Going from being the only child living at home to having two 'crazy' younger host sisters has been a big adjustment.
"They have some days where we have to do something … like washing the dishes. And I'm on the list. Like I'm really in the family," she said.
Along with many of the amazing opportunities Cinotto has already taken advantage of such as joining cross country and going to Fired Up with her host family, she has also experienced one of the more unavoidable ones: eating American food.
"The [noodles] don't have to be so squishy, and then I try the pizza, and it's sweet. It doesn't have to be sweet," Cinotto said. "And then there's garlic. A lot of garlic. I don't understand those things."
These experiences have led to a cooking lesson with Cristina's host family, the Goers. Unpacking the pasta maker that had sat unused in their pantry for the past 15 years, Cinotto and her host mom, Kerri Goers discovered that it was the same machine Cinotto uses in Italy.
"It was quite nice just to hang out together in the kitchen cooking," Goers said. "I asked her if all Italians could make pasta and she said 'Yes!' So I guess it's fitting that we should learn that from her!"
So far, Cinotto has had fun teaching her host family how to make authentic Italian recipes such as lasagna with homemade noodles and tiramisu.
"I've been here for three weeks, I just feel like it's only a holiday now," she said.
Even though it still feels like a vacation for her, Cinotto is glad she made the decision to come, however much on a whim it might have been.
"When an opportunity comes I just [take it]," she said. "I'm [having] a different experience from my friends. I want to change a little bit."