The 20 most anticipated movies of 2020
Four WSS critics lay out their top five most anticipated movies releasing in 2020, ranging from Marvel's game-changing epic, "The Eternals," to Pixar's first original animated movie in years, "Onward."
February 12, 2020
Edward Keen, Arts Editor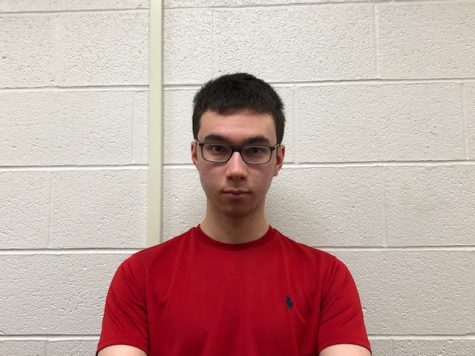 "The Eternals" has the potential to be a breakout hit on or above the level reached by "Guardians of the Galaxy" in 2014. The extraterrestrial group has never been the most popular in the comics, only appearing in a miniscule amount of trades after Jack Kirby conceptualized their existence in the 70s, but it's not hard to get excited for their debut to the Marvel Cinematic Universe. If everything goes as planned, "The Eternals" could be the biggest non-Avengers film that Marvel has ever made with its plot spanning throughout every corner of history and its characters being the godlike beings they are. Anyone thinking that the fourth Avengers was truly the endgame should take a closer look, for it looks like Marvel will be going above and beyond in coming years.
"
[With "The Eternals"] it looks like Marvel will be going above and beyond in coming years"
— Edward Keen '20
I never expected myself to ever be excited for "The New Mutants." I have had mixed thoughts at best of all the previous 20th Century Fox produced X-Men films that I've watched (which, to be fair, were only two movies), and any type of horror has never been an avenue I can find myself regularly strolling down. Yet, there's a certain quality to the film's trailer that gives it strength, particularly the composition of teenage mutants led by Anya Taylor-Joy and Maisie Williams and the morbid psychological ward setting (which takes clear inspiration from "One Flew Over the Cuckoo's Nest"). I don't expect this team of mutants to go anywhere due to Marvel Studios planning to do a hard reboot of the X-Men in a few years, but with the one film they have there's plenty of potential to be a hit.
Ryan Reynolds plays a man simply called "Guy" in this film that answers the question: What if our entire world was actually an RPG game, and you were a background NPC? Reynolds is the perfect typecast to play Guy, being no stranger to straight-up bonkers action and humor that breaks the fourth wall in his "Deadpool" movies. The icing on the cake is that the supporting cast will also see Jodie Comer, Taika Waititi, Lil Rel Howery, and several YouTube personalities appear alongside Reynolds. In a similar style to "Ready Player One," "Free Guy" will be a breezy celebration for all gamers and pop-culture enthusiasts. At the least, it'll be a fun time at the theaters for the entire family.
Japanese sensational creature Godzilla and the mighty King Kong duke it out in the climactic movie of Warner Bros' Monsterverse which began in 2014 and is a reboot of the classic 1962 movie. The humans are shunted to the side as the two all-powerful wonders of the world come together in the modern-day to prove who the real King of the Monsters is. As anyone who has seen the 1962 version would know, that battle was underwhelming and Kong wasn't anywhere as massive as Godzilla. This time around, the two creatures are approximately the same size (Kong had time to grow since he was shown in the 60s in "Kong: Skull Island") and are ready to bring a fair fight. It will be the invigorating kaiju event of the decade.
Modern virtuoso filmmaker Christopher Nolan is directing and writing midsummer's "Tenet"; Nolan's well-established name brand alone will draw me and many others to the cinema on opening weekend. If his name stapled to the project isn't enough to convince you to watch, the mind-bending plot which twists the very foundation of time, singularity, and the outbreak of a world war, all combined with the $250 million budget spectacle and high-profile actors (John David Washington, Robert Pattinson, Kenneth Branugh, among others) will make this a summer treat. If you haven't yet done so, I would highly suggest watching Nolan's "Inception" and Dark Knight trilogy to get a feel of his spectacular film style.
Jack Harris, Online Reporter and Film Critic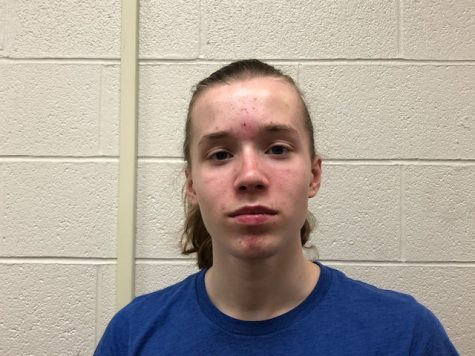 It's now been six years since the last feature film from the beloved Japanese animation studio, Studio Ghibli. Hayao Miyazaki, director of Spirited Away, Princess Mononoke and Howls Moving Castle, has decided to come out of retirement to direct one final feature film. Said film is the aforementioned "How Do You Live," a coming of age story based on a novel of the same name. The film is told through interactions between the character, his best friend and uncle. The story is quite simple, mainly focusing on the psychological growth of the main character as he gets older. Though the plot may sound dry, just remember that Hayao Miyazaki is one of the most creative storytellers ever, and will most definitely twist the story in interesting ways. Being that the film is from a japanese studio, its release is planned to coincide with the Tokyo Olympics this summer.
In a departure from his usual comedic style, director Edgar Wright will be directing a psychological horror film. For an unusually long period of time the plot of "Last Night in Soho" was a mystery, but recently Edgar Wright went in-depth during an interview saying that the film is about a lead character who wants to experience London in the 1960s, and through a mysterious psychological connection, gets that experience. Wright also disclosed that the consequences from this connection are terrifying, and considering that Wright credited "Repulsion" and "Don't Look Now" as influences for the movie, you should be terrified. "Last Night in Soho" is to be released Sept. 25.
What is being marketed as a direct/spiritual sequel to the 1992 movie of the same name, "Candyman" takes place in the same neighborhood as the original, however, the former slum has now been modernized and gentrified. The film sees relative newcomer Nia Decosta take on the role of director, three-time Oscar-winner Jordan Peele as writer, and the return of the iconic Tony Todd, though in a smaller role. If you know the plot of the original "Candyman" you should probably know what to expect. A ghost dubbed "Candyman" appears behind you if you say his name into the mirror five times, and bloody murder ensues. I know that sounds dumb, but trust me, the original is surprisingly intelligent and thoughtful horror movie and commentary on race. Many horror reboots have turned out to be horrible in a very different way, but with the attachment of Peele and Todd, there's hope it will do the original justice.
"I'm Thinking of Ending Things"
Charlie Kaufman has been widely described as the greatest screenwriter of all time, and for good reason. Kaufman wrote "Being John Malkovich," "Adaptation," "Eternal Sunshine of the Spotless Mind," "Synecdoche, New York" and "Anomalisa." Every single one of those movies has an incredibly original concept, and is written perfectly. Kaufman's new film, "I'm Thinking of Ending Things," will also mark only the third time he has both written and directed a movie, the other two being "Synecdoche, New York" and "Anomalisa," two of the greatest films ever made. "I'm Thinking of Ending Things" follows a woman who is trying to break up with her boyfriend, but as strange events occur, she ends up rethinking her life. The film does not yet have an official release date.
Do not expect "Triplets" to be a film of high art. It might not even come out next year. "Triplets" stars Danny DeVito, Arnold Shwartzenneger and Eddie Murphy; and is a sequel to the 1988 film "Twins". "Twins" is about a man named Julius Benedict (Shwartzenneger), who was designed to be the perfect human, finding out that he had a defective long-lost twin brother Vincent (DeVito). In "Triplets" Julius and Vincent find out that they have another brother, who will be played by Eddie Murphy. Is this a good idea for a movie? No. Will this be a good movie? No. Do I want this movie to exist? More than anything else in the history of anything ever.
Luke Krchak, Online Reporter and Columnist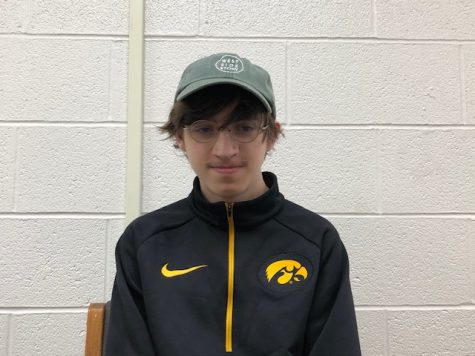 "The Call of the Wild"
The 1903 Jack London novel and the Ken Annakin 1972 film starring Charlton Heston will return to the big screen reimagined, this time with Harrison Ford. It will be an excellent Yukon adventure. It's a story about the determination and survival instincts of Buck, a dog who was stolen from his home to become a sled dog, and how a series of abusing owners leave him malnourished and neglected, but when he meets Thornwald he develops a connection that he struggles with because of the call of the wild. I read the book just last year and the story instantly hooked me in. Since the release of the trailer, I was filled with joy waiting for the release on Feb. 23.
"
Since the release of the trailer, I was filled with joy waiting for the release [of "The Call of the Wild"]"
— Luke Krchak '21
"Onward"
I have been to every Pixar release so, without a doubt, this film makes my list. With the humor of Chris Pratt and Tom Holland you know you're in for a laugh. It's an extraordinary quest of two elf brothers in an effort to see their father again. Releasing on March 6, "Onward" is a film you don't want to miss.
"A Quiet Place: Part II"
John Krasinski is at it again, with a continuation of the first "A Quiet Place" continuing intrigue as the silence continues. The first film focused on how the family dealt with the monsters along with their deaf child and the sequel will deal with traveling into the unknown and with adding new foes to face its journey will be a live one. "A Quiet Place: Part II" releases this March.
"No Time To Die"
Ah yes, another Bond film, this time against a villain played by Rami Melek. I have seen all the Bond movies since the first film, "Dr. No," starring Sean Connery, to the ever-elusive "Spectre" starring Daniel Craig."No Time To Die" might be Craig's last Bond. Releasing in April, and hopefully a great end to Daniel Craig's Bond legacy.
"Venom 2"
Marvel is continuing to release more and more about characters not in the mainstream Avengers movies. With the first Venom movie releasing in 2018 giving more of an origin story of Venom, this movie will hopefully expand on it and provide another villain as good as the first one. It has been confirmed that Woody Harlseon will play the symbiote supervillain called Carnage. In the comics Carnage is a symbiote offspring of Venom, who merged with Cletus Kasady, a known serial killer, amplifying his destructive nature leaving him trapped as Carnage. Venom 2 releases on Oct. 2, 2020.
Renee Gould, Online Reporter and Book Critic