Four books to read over winter break
Arts Editor Edward Keen '20 recommends several captivating books for readers of all types to digest during the winter season.
It's the time of year when the temperature dips, your breath comes out a cloud of fog, sparse snowfalls glitter the air and scintillating lights decorate neighborhoods. This winter, in the moments when the outside environment becomes too much, settle into a cozy spot next to the fireplace and get yourself into a good book even if reading has never been a regular pastime. Here are four varied books to immerse yourself into during the weeks of break.
"On the Come Up" by Angie Thomas
Most will attribute Thomas's name to her debut, "The Hate U Give"—and deservedly so. Said novel, released in 2018, was a near-masterpiece that put a new spin on discussing racial tensions and profiling that occur daily nationwide. What some have failed to see is that "On the Come Up," her second and criminally underread addition to the genre, is as effective if not a marginally better work. This time around, the perspective is told from a rising teenage rapper named Bri whose story is being told at the same time Khalil was shot down by a police officer in "The Hate U Give." Thomas is given a myriad of tough tasks to pin down: having to craft another fresh look at racial issues, all combined with distinctive characters and the music genre weighing the book down. Needless to say, she pulls it off. The story never succumbs to common cliches that are commonly associated with the music industry. Topics like drug cartels and intimate family dynamics between Bri, her mother, and her aunt are piled on top of instances of security guards using unnecessary force on minorities only because of preconceived notions. A must-read for anyone that was enthralled by "The Hate U Give" or "Dear Martin."
"Six of Crows" by Leigh Bardugo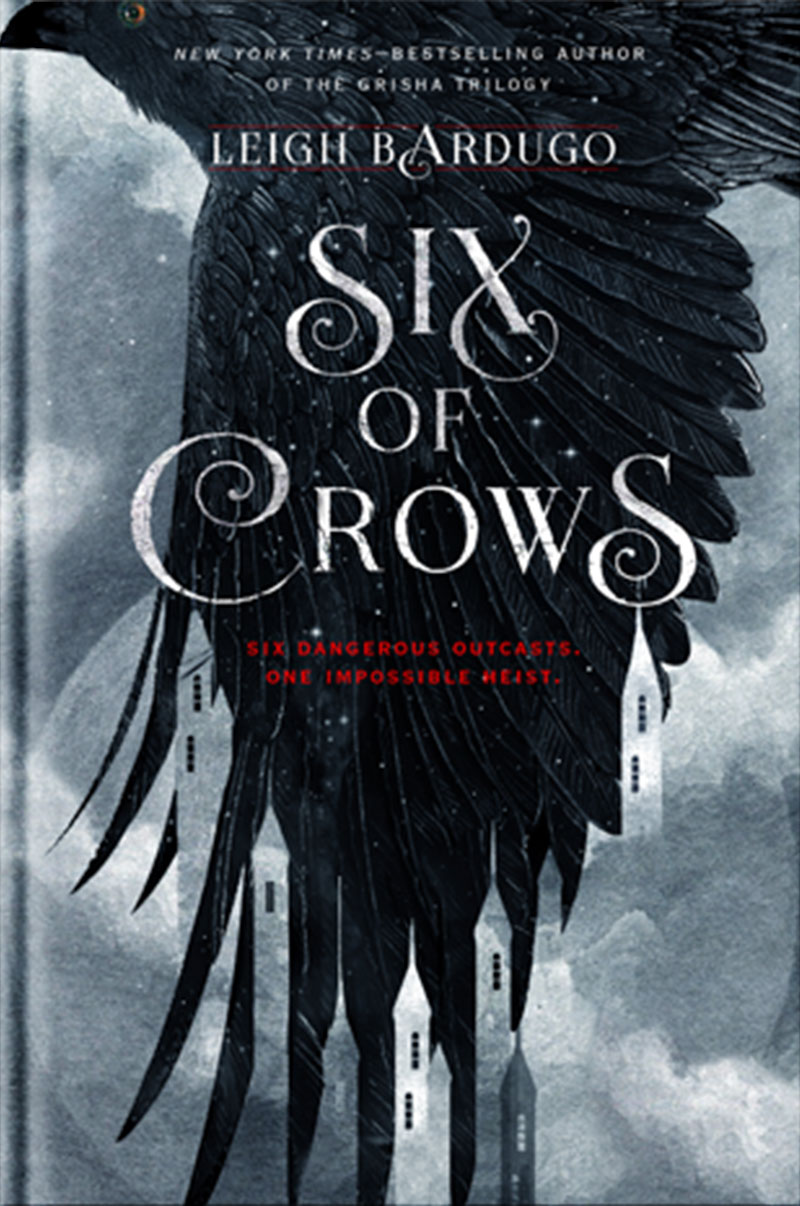 Bardugo throws readers into a whirlwind of "Ocean's Eleven" style heists, a world reminiscent of "Game of Thrones," and an explosive magic system. Set in the same world as her Grisha trilogy (though knowledge of those novels isn't necessary), it kicks off in the merchant city of Ketterdam where rival gangs rule the land. A crew led by hardened teenager Kaz Brekker is sent to the regal Ice Court in Fjerda to steal a biological drug that could revolutionize the flow of magic. "Six of Crows" is a novel that will keep you reading early into the morning, unable to find a place to stop. Each step of the heist is immaculately planned but leaves readers constantly conjuring up questions as to where it is headed next. Bardugo's style of worldbuilding is less subtle than you would come to expect, putting you straight into her universe and the cast of characters, but exposition is neatly dispersed in alternating flashback scenes throughout the first half of the story. "Six of Crows" boasts the rare feat of having multiple POVs but getting you to understand the subtleties and crossing motivations of each and every one. Through and through, this is a story that demands to be read by anyone who considers themselves a fantasy enthusiast and looking for non-stop thrills.
"Hawkeye" by Matt Fraction and David Aja
I purposefully refrained from including anything franchise-related for a reason; while Marvel's croppings of superhero sagas may be alluring for their millions of both casual and die-hard fans, an equal number of people are indifferent to them and some are even disdainful. The four-volume "Hawkeye" run from 2012 written by Matt Fraction and illustrated by David Aja is the perfect read for anyone who finds themselves opposed to Marvel or has yet to read any comics. The underlying story focuses on two Hawkeyes: Clint Barton, the middle-aged down-on-luck master marksman and Kate Bishop, his 20-year-old mentee who took his mantle when Barton was previously killed. What makes "Hawkeye" special is that it is the perfect antithesis to the bombastic, pretentious high-scope antics that you would associate with Marvel. Instead, we're treated to a grounded telling of the main characters' lives that oozes both realism and wit. Fraction's dialogue is spirited and hilarious; Aja's art is first-rate,emphasizing simplicity and broad line strokes which is the perfect design for the storylines and gritty world. The main duo share attributes that make them worthy of the Hawkeye mantle but their foiling personalities render them unique to follow. Marvel's 2021 "Hawkeye" Disney+ series starring Jeremy Renner and Hailee Steinfeld will take heavy inspiration from this run.
"The Book Thief" by Markus Zusak
I only very recently read Zusak's widely acclaimed modern classic in anticipation for his visit to the Iowa City Public Library in October, and it more than deserves every bit of attention that's been thrown its way. Like the very best of the best Holocaust period pieces, "The Book Thief" is ripe with the undying horror that spread like wildfire in Nazi Germany and the effect Hitler's rise to power had on people living in the time. The catch is that the story is told from the view of the personification of Death in a matter-of-fact episodic storytelling method, recapping a period that had even Death horrified by the actions of some humans. The main character he follows, though, isn't one of those people: she is a young German girl named Liesel who befriends a Jewish man while the war reaches its peak. Everything about "The Book Thief" is remarkable, from the empathetic and brutally realistic characters to the one-of-a-kind writing, the poignancy in which the events are told, the gut-wrenching finale. Recently, films like "Jojo Rabbit" have taken clear inspiration from "The Book Thief," but none will fully capture it as the beautiful, hard-hitting work it is.
Leave a Comment
Donate to West Side Story
Your donation will support the student journalists of West High School. Your contribution will allow us to purchase Scholarship Yearbooks, newsroom equipment and cover our annual website hosting costs.
About the Contributor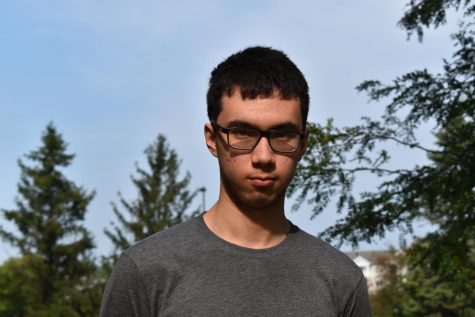 Edward Keen, Arts Editor
Edward Keen is a senior and this is his second year on staff, where he is Arts Editor. In his free time, he enjoys reading.