G-Eazy – When It's Dark Out album review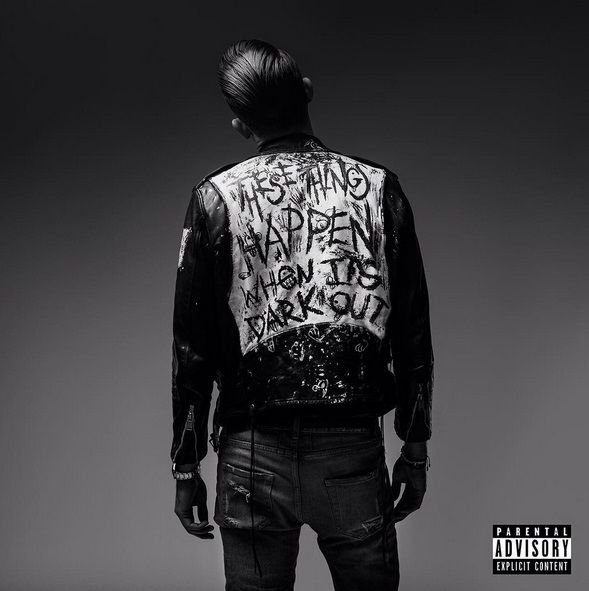 G-Eazy's (Gerald Gillum) When It's Dark Out delivers seventeen songs that sound more developed and thought out than his previous releases. Where on previous albums Gillum has typical hip hop lyrics talking about money, sex and partying, he takes a different approach on When It's Dark Out and reflects on the amount of work he's had to put into his music to get where he is. It's not just reminiscing about the past, but proving himself to anybody who's ever doubted him. The first track after the intro is titled "Random," and it introduces an idea that is revisited over and over throughout the album. It's not random that Gillum is where he is with his success. He's telling everybody listening that he's worked hard and that's why he's at the top of his game.
When looking back at G-Eazy's early work such as Must Be Nice, it's easy to see how far Gillum's music has come. His older tracks were focussed on the raps and the beats, and often lacked choruses featuring real melodies and singing. When It's Dark Out features singers including Chris Brown and Bebe Rexha, and their vocal talent is utilized to the fullest on the choruses Gillum has strung together. To add to that, his beats have matured to a sound that mixes catchy hooks with his verses in a way that flows seamlessly.
Along with Gillum's more reflective songs, there are a few bangers such as "Order More" and "You Got Me" sprinkled in that are similar to his older material, talking more about his party lifestyle. Seeing these songs next to Gillum's newer deeper lyrics seemed strange at first, but honestly what would a modern hip hop album be without a few tracks about drinking, smoking and sex? These songs also do a good job of showing that although Gillum is successful, he's still living the life he's always loved to live.
The last few songs on When It's Dark Out really bring out what Gillum's truly feeling. He visits the negatives of his lifestyle and talks about his regrets. Met with beautiful choruses by perfectly selected guest artists, these songs do a great job of digging below your skin and making you feel what Gillum's feeling. On the track "Everything Will Be OK", Gillum reveals the things that have been haunting him since his early childhood. It's a side of the rapper that has rarely been seen, and it helps fans get into his mindset a little more.
If you're looking for songs with overused beats and shallow lyrics, When It's Dark Out isn't the album for you. Any hip hop fans that can appreciate thought out lyrics blended with music that help to amplify the words will not want to skip out on G-Eazy's When It's Dark Out.