Tinker v. Des Moines celebrates 50 year anniversary
Fifty years after being suspended for protesting the Vietnam War, Mary Beth and John Tinker traveled back to where it all began to talk freedom of speech in today's classroom.
Students and faculty met at North High School in Des Moines on Dec. 17 to celebrate the 50th anniversary of the day John and Mary Beth Tinker wore black armbands and were subsequently suspended.  
The Tinkers were protesting the Vietnam War, and also wore the bands to show their support for Senator Robert F. Kennedy's Christmas Truce. Both students were suspended for wearing armbands after school administration told the students they were not allowed to wear them.
Mary Beth Tinker, who was in middle school at the time, took her arm band off immediately when administrators asked. John Tinker, a sophomore in high school, did not, and was sent to the principal's office. He recounts the conversations between him and the principal that day.
"He said 'well I'm going to ask you to take your armband off and if you do, just go back to class. We'll say nothing happened and It'll be ok.' then he said 'But I don't think you're going to take it off, are you?'" John Tinker said.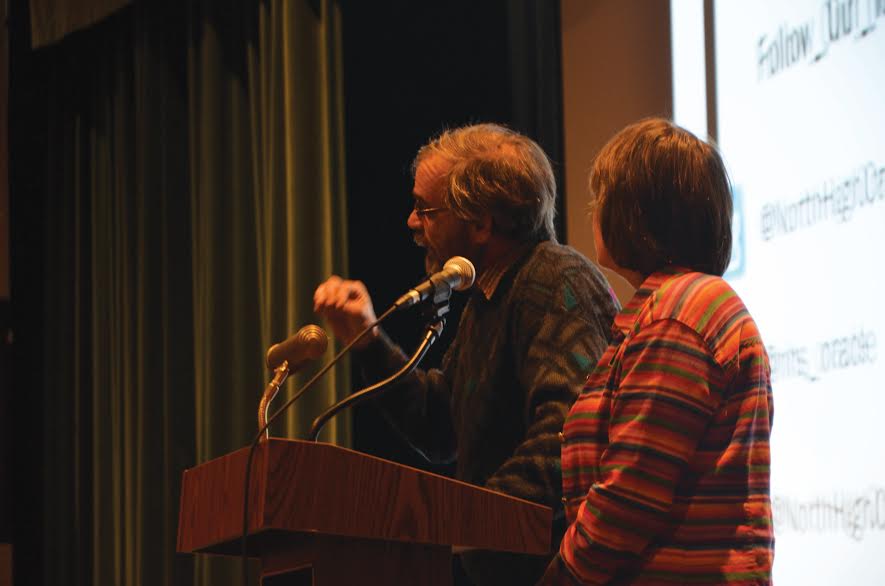 The event was a part of the Tinker Tour, a national tour started in 2013 to bring awareness to student rights around the country. The speech told the story of the armbands and the following process of appeals to various courts, until their appeal landed in the Supreme Court in 1968.
Mary Beth and John Tinker said they didn't feel the magnitude of the event at the time it was happening.
"I can't imagine getting excited about a piece of cloth," their brother Leonard Tinker said.
Leonard Tinker, in college at the time of the protests and subsequent court cases, jokes about the iconic pictures displayed on the slide show at the event.
"People see these photos and think it was a tense time, but we were having a ball," he said.
John Tinker, a recent high school graduate when the case landed in the Supreme Court, said he wishes he was more mindful of something as small as keeping track of a now iconic armband.
"My armband is in the landfill in Iowa City because I left it in a borrowed van, so I regret that."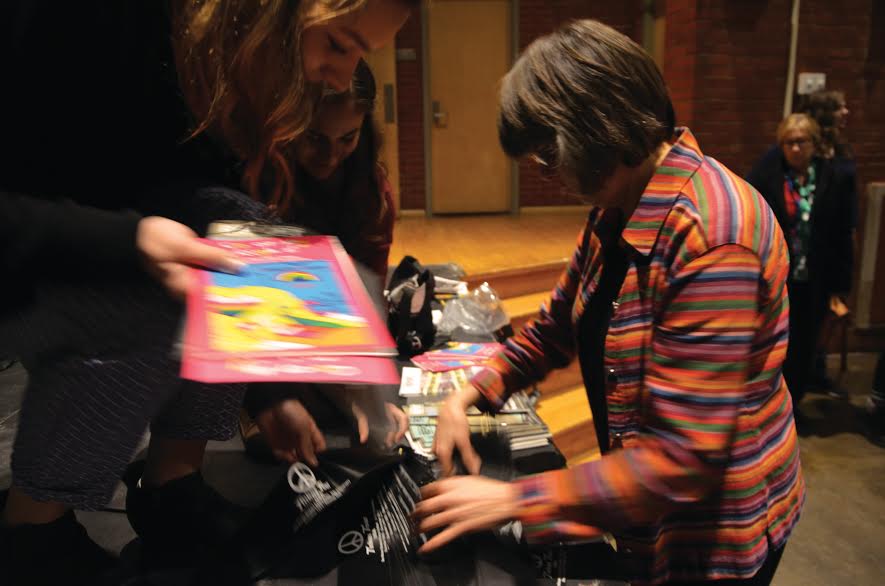 Mary Beth Tinker said while they knew going before the Supreme Court was a big deal, she didn't realize how big of a difference the case would make in their lives, even up to today.
"I was kind of clueless for years about how important this was going to be," Mary Beth Tinker said. "One day when as I was studying for my nursing exam I saw our case in my nursing school book. That was kind of a tip-off, that this was kind of a big deal."
The duo then spoke of the importance the ruling has on students today, urging students to stand up for their beliefs, even in the face of authorities.
"Find a few people that agree that that's their issue too, and find out what's already going on," said Mary Beth Tinker.
Mary Beth Tinker echoed the feeling they felt throughout the protest and court cases.
"There were nine students that wore armbands in the 18,000 student district," she said. "You don't have to be the most courageous person in the history of the world and you can still make a difference."
Donate to West Side Story
Your donation will support the student journalists of West High School. Your contribution will allow us to purchase Scholarship Yearbooks, newsroom equipment and cover our annual website hosting costs.