Thelander donates kidney to wife
In late December, orchestra conductor Wayne Thelander donated his kidney to his wife.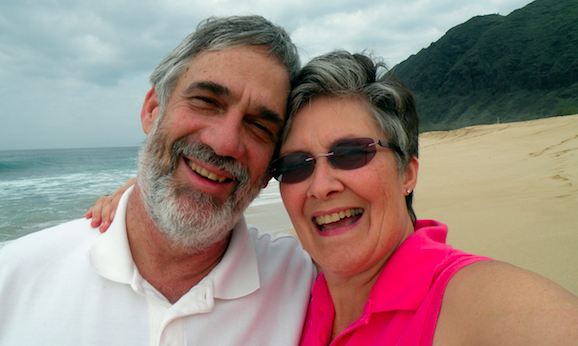 While most people associate a heart as the symbol that continually represents romance, Kristin and Wayne Thelander see kidneys as their display of true love.
Kristin has been aware that she has Polycystic Kidney Disease (PKD) for quite some time, and after two years, West High's orchestra director, Wayne, was able to donate his kidney to his wife and save her life.
PKD is a genetic disease which runs in Kristin's family so she was well aware of what outcomes were possible.
"I've known I would eventually need a transplant for many years. My father also had PKD and had a transplant at about my age," Kristin said. "I had been on the transplant waiting list since June 2014, so I felt prepared for either dialysis or a transplant."  
While waiting for a donor was hard, Kristin was also challenged by feeling herself become weaker.
"I've had very good care at UIHC," Kristin said. "For the past two years I have had increasing diet restrictions, but the hardest part was feeling worse and worse and having so little energy."
After Kristin was put on the inactive list for receiving a kidney, Wayne did the blood test and discovered that they matched up. Though they had the same blood type, Wayne was initially rejected and was told he wasn't in the right condition to survive with only one kidney.
"I was disappointed, but I wasn't going to give up. I had to lose some weight, I had to get my diet in a better place. I wasn't bad, I just wasn't good enough," Wayne said. "They have to make sure that you don't put any strain on that remaining kidney as far as diabetes, weight, a lot of those issues."
After one year of hard work to improve his health, Wayne took the test again days before Kristin's dialysis surgery with the hope for better results.
"I just made it under the knife because she was scheduled to start some of the procedures for one of the dialysis treatments," Mr. Thelander said. "That was postponed and we did the [transplant] surgery the next week."
Though Wayne now knew he was donating his kidney, his students didn't find out until he made an announcement at his last concert before the transplant. Wayne's donation to his wife sparked positive reactions throughout his orchestra.
Orchestra member Joe Feldmann '16 believes that Wayne's choice to donate to his wife was worth the time the orchestra would be left without its conductor.
"When Thelander told us he would be absent because he was donating his kidney to his wife, my initial thought was admiration of his generosity and accepted that patience would be necessary in the time he is away. This was easy though, because of my respect for him as a teacher and a generous man," Feldmann said. "I think Thelander donating his kidney to his wife is truly kind and benevolent, on top of that one of the sweetest gifts one could give to their spouse."
"
I think Thelander donating his kidney to his wife is truly kind and benevolent, on top of that one of the sweetest gifts one could give to their spouse."
— Joe Feldmann '16
Feldman wasn't the only one impressed.
"When Mr. Thelander made his announcement my heart melted," said Khushi Kapoor '18. "For such a kind and generous man to do such a great deed inspired not only myself but others as well. Especially around the holiday season, it was the most perfect match of timing and occasion."
Kapoor also believes that being an organ donor of any sort is an act of graciousness.
"Being an organ donor for someone in need is essentially saving someone's life," Kapoor said. "It's an act that should be tremendously respected to reward the donors selflessness and gratuity."
Wayne believes strongly that living donations are just as important as those done post mortem.
"There are lots of things that people can do and still survive," he said. "It's one thing to write on your card 'you can use parts of my body for donation to other people,' but there are a lot of living donations that people can do."
Kidneys, unlike hearts and other similar organs, can come from living donors. While donors have to be careful not to put unnecessary strain on their bodies, they can give a kidney without endangering or even diminishing their health.
"I think my husband's experience shows that giving a kidney doesn't have to compromise the donor's health at all," Kristin said.
While looking back on the physical and emotional journey PKD has taken him on, Wayne believes that his health is in a good place and that everything has turned out for the best.
"I don't believe in luck, but I believe in karma," Wayne said. "We've been with each other for a long time, I guess it's not surprising that [we have the same blood type.] We've been through a lot together."
Image courtesy of Kristin and Wayne Thelander.
Donate to West Side Story
Your donation will support the student journalists of West High School. Your contribution will allow us to purchase Scholarship Yearbooks, newsroom equipment and cover our annual website hosting costs.
About the Contributors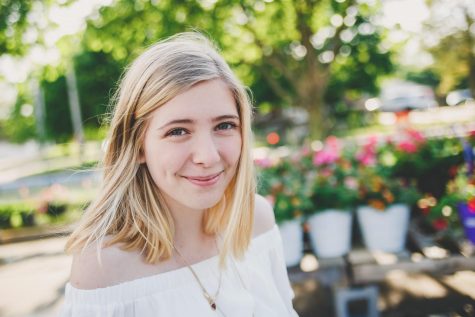 Fenna Semken, Online Editor-in-Chief









Fenna Semken is a senior at West High. It is her third year on staff and she is Online Editor-In-Chief this year. When she isn't working...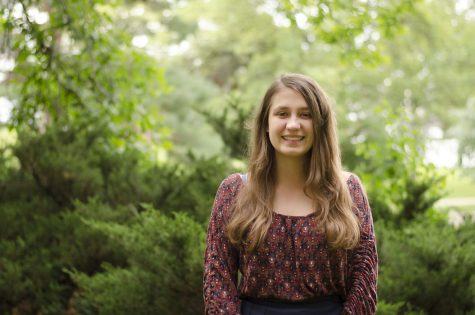 Cameron Cook, Reporter / Videographer











Cameron is a senior on staff and has been in the paper gang since she was a sophomore. She enjoys YouTube videos, cooking and taking...