Art classes are important to education
New class registration encourages students to take art classes.
With class registration for the 2016-2017 school year coming up soon, some students may find themselves having a period or two with no class. At a school like West, there are many available options, but if you're looking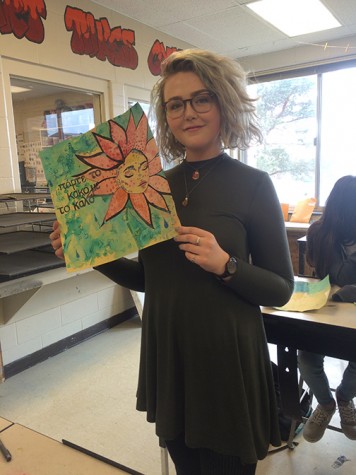 for something that's relaxed but will still challenge you creatively, look no further than an art class.
Christian Aanestad, one of the art teachers at West, said that art has impacted his life in a positive way.
"It was the most comfortable place for me in high school and elementary school," Aanestad said. "It was where I excelled. It was a safe place [where I could show] my personality."
According to the National Association of State Boards Education, the arts and humanities receive $250 million in federal funding, while the National Science Foundation receives about $5 billion, yet The National Endowment for the Arts states that students who study art are four times more likely to be recognized for academic achievement and three times more likely to be awarded for attendance.
Sadie Rhomberg '18 finds art classes to be a useful way to spend her time.
"It's a relaxing way to end my day," Rhomberg said. "You can be creative."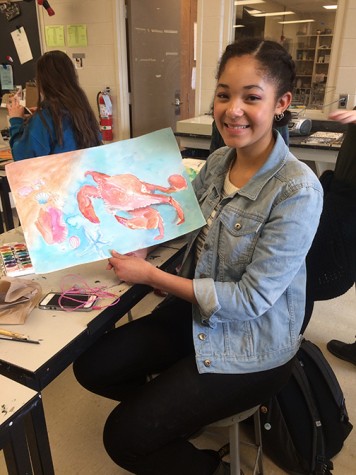 Aanestad believes art in education broadens a student's skills.
"I think problem-solving skills are improved. [For] this generation especially, you're given so much information. You're given a pattern of how to do things," Aanestad said. "With art, you have to learn how to accept failure in a hands-on way without a ton of outside help."
Mia O'Brien '18 also enjoys art classes for a reason that plenty of other students can relate to.

"I take them because it's a break from actual schoolwork," O'Brien said.
Some students may be wary of joining an art class in fear that they won't be naturally skilled, but Aisha Kazembe '18 thinks art is a good way of exploring your talents.
"It's an interesting way to find what artistic ability you have," Kazembe said. "You find the type of art that suits you."