Substitutes of West High
There is always more to a person than their job, but how much do you know about the substitutes that are often at West High?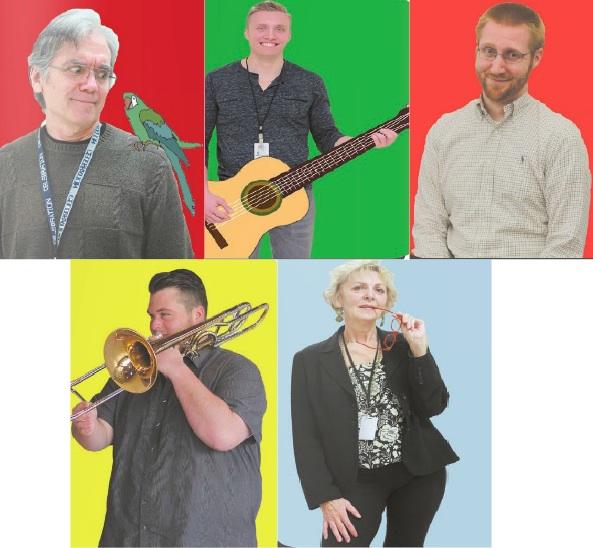 Joe Desy:
When former science teacher Joe Desy isn't searching for fossils, listening to music, aspiring to be a vegan or observing birds at the raptor center, he's taking care of his Quaker parrot: Shamrock.
"Since he was just over a year old he has learned to say over a hundred words and phrases, sings songs, recites nursery rhymes and occasionally makes real bird sounds when he remembers he's actually a bird and not a person," Desy said.
Desy first came to Iowa from New York City to attend Iowa State University and remembers experiencing the vibrant city life of the 50s.
"I saw the Beatles perform twice in concert. I say ONLY 'saw' because I could never really hear them sing over the loud screams of the many Beatles-adoring girls in the audience," Desy said.
Shamrock the parrot is also a star on Facebook, Twitter and YouTube.
"If you wish, you can follow him on Twitter at @Shambo friend him on FB, also as Shambo, or see/hear him on YouTube," Desy said.
Diana Tharp:
Throughout her life, Diana Tharp has dreamed of being a teacher. Due to something as simple as timing, she was unable to fulfill her dream until after retiring.
"Back in the 60s it was the Vietnam Era. The guys really wanted to be teachers so they wouldn't have to go to Vietnam, so the teaching profession was inundated in college," she said.
Since retiring, Tharp has become a writer.
"I go home and write about some of the more interesting days of substitute teaching," she said. "I've experienced such sublimely beautiful moments."
Tharp is also a Buddhist and sometimes advises her elementary students to get out of their comfort zone and meditate when they get out of hand.
"This is the best I've ever been," she said. "I just want to keep putting more frosting on the cake."
Paul Upmeyer:
Inspired by his father who played in a British style brass band, Paul Upmeyer decided to learn piano. This was just the beginning of his music career, as he graduated from Iowa with degrees in trombone performance and secondary music education.
During college, Upmeyer toured with a band for five years across the U.S. singing and playing the trombone.
"I think the longest trip we ever took was 27 hours from the Florida Keys," he said. "I was really good at caffeinating myself."
Upmeyer aspires to one day be a band director to help inspire students grow just as passionate as he is about music.
"Music has been such a big part of my life that teaching it is such a no-brainer," he said. "When you have a breakthrough with a kid; if they've been having trouble learning a note or learning a line in a song, and they finally get it, and they light up and they're like 'yes!' it's the best thing ever."
Matt Vavroch:
Inspired by the educators he had growing up, Matt Vavroch began teaching straight out of college. Teaching isn't the only profession that Vavroch has under his belt, as he also plays lead guitar for a country music band.
"The best part about it all is whether working [during the week] as a substitute teacher or traveling to play music it's very enjoyable to make a living pursuing both passions," Vavroch said.
Vavroch first began his interest in guitar after spending countless hours playing Guitar Hero.
"Why am I playing a game when I could actually be investing time into really learning the instrument itself?" he said.
Although the dream would be to make a steady income from making music, Vavroch enjoys the personal aspect of teaching.
"I really enjoy getting to know all of the students with teaching, and investing myself as an educator to hopefully better their future," Vavroch said.
John H Cooper:
John Cooper quit his steady job of teaching in Illinois to move back near his family and pursue his writing career. Cooper applied to the Writer's Workshop at the University of Iowa.
"My style is an attempt at honesty, I want to be heard," he said. "There is no good writing that isn't good reading, and if I am read aloud I want to pop off the page like fire-cracker."
Currently, Cooper is at an "extraordinary fork in the road of his life". He has skills such as law and theatre under his belt that could potentially take him completely different directions than teaching and writing.
"The dominoes are all standing on end but they are by no means lined up," he said. "The strength of fate's breath will determine my future."
Despite his many other passions and skills, Cooper is still drawn to teach at West.
"West High has proven to be one of the most progressive schools I have ever had the pleasure to be in," Cooper said. "And having been in hundreds of schools, [West] would be a wonderful place for me to end up."
Donate to West Side Story
Your donation will support the student journalists of West High School. Your contribution will allow us to purchase Scholarship Yearbooks, newsroom equipment and cover our annual website hosting costs.
About the Contributor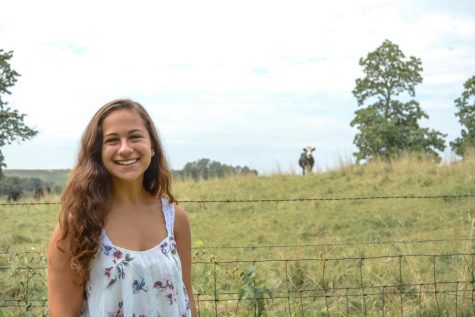 Nina Elkadi, Print Editor-in-Chief
Nina Elkadi is a senior at West and a third-year staffer. She is the Print Editor-in-Chief this year and would like to thank Kanye West for helping her...